Diploma on
Computers & IT in Business & Management
This Program provides the knowledge and understanding of computers and IT systems which current and potential managers need to know in order to guide and manage a business section or department effectively, to guide and give confidence to colleagues, and to deal with external computer and IT organisations.
This Program explains the capabilities, benefits and workings of computer and IT systems, and about technology, hardware, software, data security, backups and communications - everything which needs to be known by modern managers, administrators, supervisors and business people, and those involved with IT.  It explains the role and use of computer systems in planning, forecasting, analysis and making effective business decisions.  The Program deals with designing, selecting, implementing and running computer systems to meet organisational needs, and how to 'project manage' the introduction and care of computer system, whether small or large.  It covers what administrators/supervisors and IT managers need to know to control staff, manage IT, and make the best use of computer systems, how to manage data security and how to ensure system safety, and to avoid losses of data - vital information needed in the current business world.
ALSO:
(1) Anybody enrolling for this Programme before 31st December 2023 will also be enrolled FREE for a Course on Leadership /Management; the only requirement is that you provide your personal email address to the College on enrolment.
(2) During the "Covid-19" (Corona) virus pandemic and in lock-down periods, affected Members may be allowed to take Assignments (home-based course work) instead of or in addition to sitting Examinations to complete the Programme; details can be provided on request after enrolment onto the Programme.
Summary of major topics
What is included
Related courses
Study & Career development
Summary of Major Topics Covered in this Diploma Program include:
Module 1 - Computers and the Functions of Management
The importance of management, information in management, computers as management tool
Principles of management: the "technical" aspects and the "human" aspects of management
Objectives of an enterprise, policy making, interpretation and implementation, research and planning
Functions of management: planning, organising, co-ordinating, motivating, controlling, setting standards
Module 2 - Computers in Business and Administration
The development of computers, programming languages, the current generation, variety, compatibility
Artificial intelligence, decision support systems, heuristics, PCs, technology in business and industry
Characteristics of computers: speed, storage and retrieval of data, diligence, accuracy
Limitations of computers, the manager's role, their proper use in a variety of business situations
Module 3 - Computer Systems: Hardware
Information flow within a business, manual operation, computerised versions, the advantages
The building blocks of a computer system, digital information, the central processor unit, interfacing
Random access memory, memory management, tuning and refining the system, bootstrapping
Hardware components, input and output devices, recent developments, processors, tablets, hybrids
Module 4 - Computer Systems: Software and Data
Turnkey, operating and multi-user systems, interrupt-driven and priority operating systems
Distributed systems and local processing, where data should data exist, orthogonality
Programming tools, code and high-level languages, compilers, interpreters, business applications
Searching and reporting, exporting and sharing data, user identifications, passwords, macros
Module 5 - Practical Uses of Computers
Best practice, measurable objectives: effectiveness and efficiency, process control, historical profiles
Operational intelligence, business tools and mobility
Web-based operations, website customer use of computers, navigation, screen layouts, marketing
Examples of why businesses computerise operations: property, hotels, insurance, retail, sport, others
Module 6 - Computers and Management Information
Practical uses of computers, case study, information needs for decision making
Computers in forecasting, planning and analysis, graphs, spreadsheets, flow diagrams
Business models and scenario modelling, income forecasting, 3D line-graphs, mutli-column graphs
Business intelligence, knowledge, demographic profiling, predicting customer preferences
Module 7 - Computers and Communication
Communication in business and management, internal and external, lines of communication
Communication terms, devices and protocols, telecommunications, broadband, global networks
The internet, IP numbers, URLs, http://, bandwidth, network speed, compression and streaming
Computer mediated communication, email, SMS, OCR, practical managerial considerations
Module 8 - Computers and Accounting
The need for accurate and timely accounts: operational intelligence, strategic decisions, stakeholders
Manual bookkeeping, computerised accounting systems, master records, data entry, audit log
Business requirements, financial data flows, real and notional transfers, transactional ledger
Computer generated reports, user-configurable software, standardisation, flexibility, regulations
Module 9 - Digital and Printed Media - Beyond Word Processing and Desktop Publishing
Traditional print media, word processing, documents, static and dynamic features, useful tools
Desktop publishing, publishing software, graphic design and colour theory
Digital media, web-servers, web-browsers, websites, html, content management systems, social media
Web site production teams: content, designers, engineers, developers, quality assessment
Module 10 - Business Continuity: Choosing and Defining a Computer System
Business continuity, systems life-cycle, the waterfall model, expansion, research, funds, experience
Choosing a system: scope, feasibility, requirements, pilot, specification, project planning, timelines
Project management companies, project committees, communications, tasks, workstreams, concepts
Test plans, acceptance criteria plans, post acceptance planning, a case study
Module 11 - Business Continuity: Delivering, Testing and Introducing a Computer System
Procuring hardware and software, developing functionality, configuring the system environment
Testing a system: components, functionality, parallel run, simulations, capacity, specifications
System build and integration, project team skills, infrastructure, development, checks, going-live
Agile project management, quality assurance and user acceptance testing (UAT), training plans
Module 12 - Business Continuity: Efficient Running and Maintenance of a Computer System
Emergency planning, identifying risks, the site for computer systems, electricity matters, UPS
Back-up communications, hardware failure, data back-up systems and procedures, disaster recovery
Physical security and conditions, access policies, cyber-attacks, prevention methods, encryptions
Operating procedures, permissions systems, domain administrators, governance and regulation
WHAT IS INCLUDED IN THE MODEST CIC FEE
 Your CIC Fee includes:-
Your enrolment/registration with Cambridge International College, and your own high-quality, professionally produced and illustrated comprehensive International CIC Study & Training Publications.
A detailed, professional 'Study & Training Guide' with full instructions on how to study to achieve success and gain top results.  The Guide includes detailed advice on how to answer Self-Assessment Tests, Training Tests and Examinations.
Self-Assessment Tests and Recommended Answers for them, and a Progress Chart.
Two Progress/Training Tests (which can be used as 'Past Papers/Questions') with an optional Tutorial Support Service.
The Final Examination** sat under Invigilation/Supervision in your own area - full details, guidance and explanation of how your Examination will be arranged and how Invigilation is conducted will be provided when you register.  Note, CIC arranges Examinations in over a hundred countries worldwide for thousands of Members every year; it is a flexible, straightforward process and will be arranged when YOU are ready to write your Examination.  **An Assignment Option is available instead of an Exam for the 'Covid-19' (Corona) virus period.
The prestigious Cambridge International College Diploma on successful completion of your Study & Training and on passing the Final Examination.
Your personal page on CIC's Member Services website with access to results, despatch details, advice and guidance, and more: www.cambridgeinternationalcollege.co.uk
Regular information and news including: Newsletters with details of special offers and new Programs and much more; and Competition Forms; by email and post.
Everything needed for your Study & Training success is included in the CIC Fee.
Additionally:
Further Study and Training Advice, and Assistance is available before, during and after CIC Study & Training; Members may ask CIC's team of experienced Consultants for advice on further study and Programmes to improve career prospects and advancement. 
CIC's experienced and helpful staff can assist with numerous special requests, such as reference/recommendation letters and transcripts, and more, by post and email.
This Program is advantageous to any and all managers, business people, administrators and workers in any and all organizations, and will provide the knowledge which is needed for upwards progress; executives and directors will look for staff with proven computer and IT knowledge and understanding to help improve efficiency and make best use of the technology available.  For those working in or wanting to enter the IT field, it provides the ability for advancement because it covers far more than just technology - it provides the foundation to become a manager and to translate the theoretical benefits of computer systems into reality to the benefit of all types of organizations.
Further studies focus on management, administrative and business development in a very wide range of fields. There is a wide range of options for further study - see the "Related Courses" section for suggestions - which include Honours Diplomas, ABA & Baccalaureate Programmes, and the 'Double Award' EBA & BBA Bachelor degree Programme.  You are welcome to ask the College for advice, and of course you can see details of these Programmes on this website.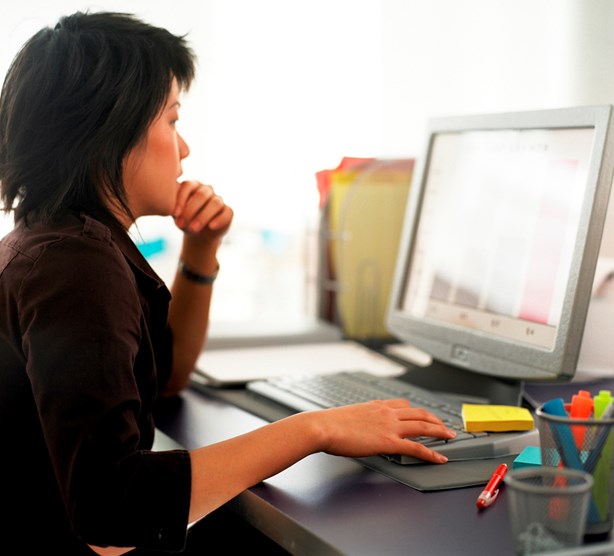 Sign up to this course
Payment Options:
Duration & Assessments
The Study Period is one year (12 months) but this is flexible; the Diploma can be completed in a shorter period, or you can take longer if necessary.
READ MORE »
To gain your Diploma you need to sit and pass an Examination** (based entirely upon the contents of the Study Materials provided to you in your Program Fee). Full and clear details about preparing for and sitting the Exam are provided to you, including in your Study & Training Guide, when you enrol. The clear information explains when, where and how your Examination will be arranged - it is a simple and straightforward process, which hundreds of thousands of other Members have successfully gone through. If you study well and follow the advice in the CIC Study & Training Guide you should be able to achieve high marks and good grades - and obtain your prestigious International Diploma!
**An Assignment Option is available instead of an Exam for the 'Covid-19' (Corona) virus period.
(See the College Prospectus, or the "Frequently Asked Questions" section on the "Contact Us" page of this website, if you would like more information.)
Result
An international accredited qualification for professional development and career success showing you have substantial skills, competence and knowledge.