Diploma on
Project Leadership & Management
This is a practical, interesting Program explaining and teaching how to successfully lead and manage a wide variety of projects, and how to ensure that the project goals - the "deliverables" - are achieved efficiently and professionally.
This excellent Program provides professional training for modern project leaders and managers, through each phase in the life-cycle of projects: conception, initiation, planning, implementation, organisation and control, and project closure. It also covers the formation, training, supervision and control of project teams, and relations with team members. Uniquely, the Program also covers rural development and humanitarian projects, the outsourcing of projects or parts of them to external parties and project management experts, and how to establish and grow a project management business which can carry out projects on behalf of clients.
ALSO:
(1) Anybody enrolling for this Programme before 31st December 2023 will also be enrolled FREE for a Course on Leadership /Management; the only requirement is that you provide your personal email address to the College on enrolment.
(2) During the "Covid-19" (Corona) virus pandemic and in lock-down periods, affected Members may be allowed to take Assignments (home-based course work) instead of or in addition to sitting Examinations to complete the Programme; details can be provided on request after enrolment onto the Programme.
Summary of major topics
What is included
Related courses
Study & Career development
Major Topics Covered in this Diploma Program include:
Module 1 Summary: Principles & Practice of Project Management
Types and features of projects: uniqueness, timescale, budget, resources, risks, beneficial change, deliverables. 
Project parameters: scope, time, quality, costs. 
Project aims and objectives, project stakeholders.
Project professionals: personality, character, abilities, skills, communications, time management.
Module 2 Summary: Project Personnel and Teams
Duties and responsibilities of project leaders and managers. 
Roles of project team members, sponsor, board, executives, administrator/co-ordinator, business analyst. 
Project teams and teamwork: functional and matrix, contracts, diversity of team members, building unity. 
Team objectives, motivation, brainstorming, meetings, briefings.
Module 3 Summary: Project Planning and Organisation
Project life-cycles and phases. 
Project documentation: charter, scope, budget, business requirements, roles, governance, communication. 
Project organisational structure: organisation charts, contractors, sub-contractors. 
Work breakdown structure, work packages, control of costs and work sequence.
Module 4 Summary: Project Cost Estimating and Budgeting
Project cost management: estimating, direct and indirect costs/overheads, hidden costs. 
Cost planning, financial planning, cost baselines, advance or early payments. 
Creating a project budget: stages, quantifying expenses, schedule, risk management. 
Quality control planning and acceptance planning: specifications, criteria, types of testing.
Module 5 Summary: The Project Schedule and Project Tools
Tasks and schedule dependencies: planning dependencies, assigning resources. 
Schedule development: activities: defining, sequencing, durations. 
Critical path methods and analysis, formulae and calculations. 
Project milestones, timeline elements, Gantt and PERT charts.
Module 6 Summary: Project Procurement & Purchasing
Sources and methods of procurement, ranges of items, specifications, planning. 
Suppliers: sources, research, appraisal, selection: prices, quality, delivery reliability.
Quotations, estimates, tendering, bids, trade and quantity discounts, credit terms, contracts. 
Purchase orders, expediting orders, monitoring and measuring supplier performance, KPI.
Module 7 Summary: Project Communication Management
Importance on projects: accuracy, clarity, interpretation, feedback, reaction, follow-up. 
Vertical and horizontal communication, channels of communication. 
Project communication planning: analysing requirements, ensuring regularity, communication matrix. 
Project reports and status reports: when and why produced, to whom distributed.
Module 8 Summary: Project Implementation and Execution
Preparing and using a responsibility matrix, accountability levels. 
Change management: policy, causes, reasons, types, effects of changes, change request forms. 
Schedule compression: crashing, fast tracking, change control processes, management tools, activities checklists. 
Implementing, monitoring and reviewing changes made.
Module 9 Summary: Project Monitoring and Control
The project feedback loop, planning, monitoring, reviewing, controlling. 
Influential and critical project success factors, key performance indicators (KPIs).
Project control process: activities, comparisons, tracking and assessing new risks, data gathering. 
Project metrics, quantifiable measures, variances: schedule, cost, resource utilisation, earned value management.
Module 10 Summary: Project Closure - the Final Phase
Project completion and early termination, project closure reports; closure or punch checklists. 
Acceptance management: project acceptance forms, determining degree of project success. 
Post-project customer/client evaluation survey, post-project implementation review. 
Final project cost records, preventing expenditure after closure, dealing with surplus materials.
Module 11 Summary: Project Logistics, Development Projects
The relationship between projects and logistics, transportation in projects and logistics. 
Traffic management on sites, construction, events, safety and accident prevention on sites. 
Development projects: types, stakeholders, aims and objectives: reducing hunger and poverty. 
Raising rural productivity and incomes; humanitarian missions: roles of project management and logistics.
Module 12 Summary: Project Concepts, Outsourcing, Establishing a Project Business
The project business case: justifying projects and investment, benefits, research, return on investment (ROI). 
Project feasibility, study of market, technical, financial, HR resources. 
Outsourcing processes and projects: reasons, possible advantages. 
Establishing a project business: research, business plan, capital, clients, contracts, fees, accounts, insurance.
 Your CIC Fee includes:-
Your enrolment/registration with Cambridge International College, and your own high-quality, professionally produced and illustrated comprehensive International CIC Study & Training Publications.
A detailed, professional 'Study & Training Guide' with full instructions on how to study to achieve success and gain top results.  The Guide includes detailed advice on how to answer Self-Assessment Tests, Training Tests and Examinations.
Self-Assessment Tests and Recommended Answers for them, and a Progress Chart.
Two Progress/Training Tests (which can be used as 'Past Papers/Questions') with an optional Tutorial Support Service.
The Final Examination** sat under Invigilation/Supervision in your own area - full details, guidance and explanation of how your Examination will be arranged and how Invigilation is conducted will be provided when you register.  Note, CIC arranges Examinations in over a hundred countries worldwide for thousands of Members every year; it is a flexible, straightforward process and will be arranged when YOU are ready to write your Examination.  **An Assignment Option is available instead of an Exam for the 'Covid-19' (Corona) virus period.
The prestigious Cambridge International College Diploma on successful completion of your Study & Training and on passing the Final Examination.
Your personal page on CIC's Member Services website with access to results, despatch details, advice and guidance, and more: www.cambridgeinternationalcollege.co.uk
Regular information and news including: Newsletters with details of special offers and new Programs and much more; and Competition Forms; by email and post.
Everything needed for your Study & Training success is included in the CIC Fee.
Additionally:
Further Study and Training Advice, and Assistance is available before, during and after CIC Study & Training; Members may ask CIC's team of experienced Consultants for advice on further study and Programmes to improve career prospects and advancement. 
CIC's experienced and helpful staff can assist with numerous special requests, such as reference/recommendation letters and transcripts, and more, by post and email.
This Program is ideal for anyone wishing to learn how to manage projects and who needs to use and implement project management skills, methods and tools. It is perfect for those aiming to become project managers, those looking for project management careers, those who are already involved in managing projects of any type and those who wish to start up their own project management businesses.
The Program is also of great assistance to all employees, managers and personnel of every kind because project management skills can also 'translate' into all types of everyday and specialist work in all types of organizations. The Program gives a comprehensive introduction to project leadership and management with many practical examples.
Related and more advanced studies are offered by CIC for those who need or wish to pursue project management and administration to higher levels or to gain further knowledge, skills and understanding.  There is a wide range of options for further study - see the "Related Courses" section for suggestions - which include Honours Diplomas, ABA & Baccalaureate Programmes, and the 'Double Award' EBA & BBA Bachelor degree Programme.  You are welcome to ask the College for advice, and of course you can see details of these Programmes on this website.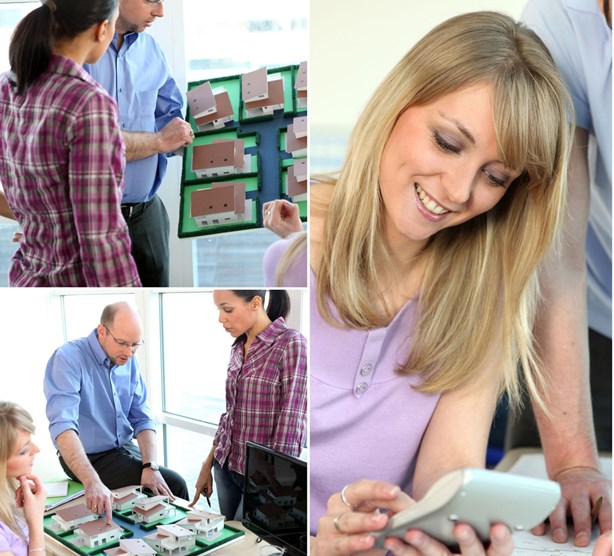 Sign up to this course
Payment Options:
Duration & Assessments
The Study Period is one year (12 months) but this is flexible; the Diploma can be completed in a shorter period, or you can take longer if necessary.
READ MORE »
To gain your Diploma you need to sit and pass an Examination** (based entirely upon the contents of the Study Materials provided to you in your Program Fee). Full and clear details about preparing for and sitting the Exam are provided to you, including in your Study & Training Guide, when you enrol. The clear information explains when, where and how your Examination will be arranged - it is a simple and straightforward process, which hundreds of thousands of other Members have successfully gone through. If you study well and follow the advice in the CIC Study & Training Guide you should be able to achieve high marks and good grades - and obtain your prestigious International Diploma!
**An Assignment Option is available instead of an Exam for the 'Covid-19' (Corona) virus period.
(See the College Prospectus, or the "Frequently Asked Questions" section on the "Contact Us" page of this website, if you would like more information.)
Result
An international accredited qualification for professional development and career success showing you have substantial skills, competence and knowledge.