Diploma on
Cost Accounting
Quickly learn the principles and applications of cost accounting and how to apply these valuable and important concepts to increase productivity, profit and efficiency.
This Program clearly and concisely introduces the principles and purposes of cost accounting so they can be applied in practical business situations by a wide range of people including finance/accounting personnel, managers, men and women involved in production and manufacturing, and many others.  Within a short period of time you can become a valued and professional person proficient in cost accounting practices and techniques.  The Program covers cost accounting methods for manufacturing, services, private, governmental, not-for-profit and trading organisations, with many examples which clearly illustrate and explain the relevant techniques and concepts in a clear easy-to-follow way; it explains how to understand, deal with, and allocate different costs in order to make sensible and helpful business and operational decisions; it also shows how costing complements management and financial accounting.
ALSO:
(1) SPECIAL OFFER Valid until 31st December 2023
This Special Offer provides a FREE course on Key Concepts In Accounting & Finance to anyone who enrols* for any Diploma Program in: Accounting & Finance in Business & Management; Business Bookkeeping & Accounting; Cost Accounting; Financial Management; OR for any Honours Diploma, Baccalaureate or EBA Programme with an Accounting or Finance specialisation.
*This Special Offer is only valid for new enrolments; no other offer or free course applies with this Special Offer.
See the "Special Offers" section of the 'News & Information' page of the website for more details.
(2) During the "Covid-19" (Corona) virus pandemic and in lock-down periods, affected Members may be allowed to take Assignments (home-based course work) instead of or in addition to sitting Examinations to complete the Programme; details can be provided on request after enrolment onto the Programme.
Summary of major topics
What is included
Related courses
Study & Career development
Module 1 - Introduction to Cost Accounting
The meaning, purpose and scope of Cost Accounting
Cost Accounting and Business Decisions
Cost Accounting Differentiated from Management Accounting and Financial Accounting
Cost ascertainment, control, reduction
Module 2 - Cost Accounting Terminology
Direct and Indirect Costs: Labour, Materials, Expenses
Classification of Costs
Costs Centres and Cost Units
Introduction to Overheads
Module 3 - Cost Behaviour
Importance of Cost Behaviour
Defining Fixed and Variable Costs
Prediction of Cost Behaviour
Analysis of Cost Behaviour
Module 4 - Accounting for Labour Costs
Remuneration Methods:
Labour and Total Costs
Capture of Labour Data Costs
Direct/Indirect Labour Costs
Module 5 - Material Costs
Importance of Material Costs
Pricing methods: FIFO, LIFO , AVCO, Replacement, Standard Cost
Stock Valuation
Just-in-time
Module 6 - Absorption Costing
Definition, Rationale and Importance of Absorption Costing
Overheads and Allocation
Absorption Rates
Cost Units and Cost Centres, Service and Production Departments
Module 7 - Activity Based Costing
Importance, definition and framework of ABC
Short-term and Long-term Variable Overhead Costs
Advanced Manufacturing Technology (AMT)
Cost Drivers and Rates
Module 8 - Marginal Costing
Contribution, Overheads and Sales Ratios
Revenue Statements in Marginal Cost Format
Break-even (CVP) Analysis and Charts
Safety Margin and Profit Volume Charts
Module 9 - Marginal Costing Short-term Decision Making
Short-run Decisions: Make or Buy, Single Orders, Shortages, Choices
Determining Principle Factors
Opportunity Costs
Limitations of Marginal Costing in Short-term Decision Making
Module 10 - Planning and Budgeting
Budgetary Process, Organisational Framework, Budget Committees
Interrelationships of Budgets, Integrated budgets
Budgeting, Uncertainty, Sources of Budgetary Data
Rolling Budgets, Zero-based Budgeting, Activity-based Budgeting
Module 11 - Standard Costing and Variance Analysis
Definition of Standard Costs
Meaning of Variance Analysis
Variance Elements and Calculation:
Variance Investigation: Favourable, Adverse, Causes
Module 12 - Capital Investment Appraisal
Importance and Purpose of Capital Investment Appraisal
Techniques of Appraisal: ARR, IRR, NPV, payback
Discounted Cash Flow
Risk and Uncertainty
 Your CIC Fee includes:-
Your enrolment/registration with Cambridge International College, and your own high-quality, professionally produced and illustrated comprehensive International CIC Core Study Publication.
A detailed, professional 'Study & Training Guide' with full instructions on how to study to achieve success and gain top results.  The Guide includes detailed advice on how to answer Tests and Examinations.
Training Tests (which can be used as 'Past Papers/Questions') and Recommended Answers for them.
The Final Examination** sat under Invigilation/Supervision in your own area - full details, guidance and explanation of how your Examination will be arranged and how Invigilation is conducted will be provided when you register.  Note, CIC arranges Examinations in over a hundred countries worldwide for thousands of Members every year; it is a flexible, straightforward process and will be arranged when YOU are ready to write your Examination.  **An Assignment Option is available instead of an Exam for the 'Covid-19' (Corona) virus period.
Your personal page on CIC's Member Services website with access to results, despatch details, advice and guidance, and more: www.cambridgeinternationalcollege.co.uk
Regular information and news including: Newsletters with details of special offers and new Programs and much more; and Competition Forms; by email and post.
Everything needed for your Study & Training success is included in the CIC Fee.
Additionally:
Further Study and Training Advice, and Assistance is available before, during and after CIC Study & Training; Members may ask CIC's team of experienced Consultants for advice on further study and Programmes to improve career prospects and advancement. 
CIC's experienced and helpful staff can assist with numerous special requests, such as reference/recommendation letters and transcripts, and more, by post and email.
This course opens up many career possibilities, not limited only to the accounting field.  Qualified, trained cost accountants - like those who study and successfully complete this course - are needed in all sorts of enterprises, including industrial, manufacturing, project management and service-providing companies.
Accounting and financial personnel who already have accounting studies will also greatly benefit from increasing their cost accounting knowledge, as will managers and business people in all types of business environments.
There is a wide range of options for further study - see the "Related Courses" section for suggestions - which include Honours Diplomas, ABA & Baccalaureate Programmes, and the 'Double Award' EBA & BBA Bachelor degree Programme.  You are welcome to ask the College for advice, and of course you can see details of these Programmes on this website.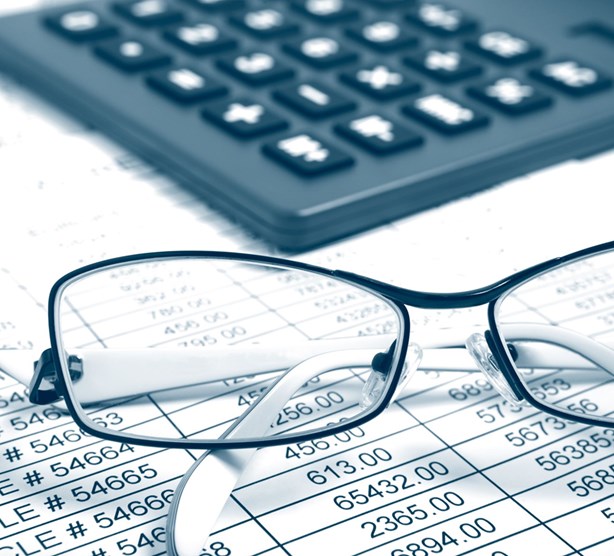 Sign up to this course
Payment Options:
Duration & Assessments
The Study Period is one year (12 months) but this is flexible; the Diploma can be completed in a shorter period, or you can take longer if necessary.
READ MORE »
To gain your Diploma you need to sit and pass an Examination** (based entirely upon the contents of the Study Materials provided to you in your Program Fee). Full and clear details about preparing for and sitting the Exam are provided to you, including in your Study & Training Guide, when you enrol. The clear information explains when, where and how your Examination will be arranged - it is a simple and straightforward process, which hundreds of thousands of other Members have successfully gone through. If you study well and follow the advice in the CIC Study & Training Guide you should be able to achieve high marks and good grades - and obtain your prestigious International Diploma!
**An Assignment Option is available instead of an Exam for the 'Covid-19' (Corona) virus period.
(See the College Prospectus, or the "Frequently Asked Questions" section on the "Contact Us" page of this website, if you would like more information.)
Result
An international accredited qualification for professional development and career success showing you have substantial skills, competence and knowledge.