Honours (Higher) Diploma on
Specialist Higher Diploma in Marketing Management
Become knowledgeable, professional and proficient in marketing, sales, retail and customer service - and gain a Specialist Higher Diploma in Marketing Management from an accredited British College.
Summary of major topics
What is included
Related courses
Study & Career development
The 2-part Programme comprises these two interesting career-oriented courses:
1. Marketing & Sales Management
2. Retail Marketing Management
Here is a Summary of what you will learn in the Programme:
Course/Part 1:
Marketing & Sales Management
Marketing, Selling, Commerce, Target Markets
Consumers, Corporate Buyers, Buying Motives
Marketing Mix, Market Research, Segmentation
The Marketing Process, Aims, Marketing Tasks
Pricing, Competition, Differentiation, Brands
Distribution, Retail, Wholesale, Intermediaries
Internet Marketing, Commercial Websites
Forecasting & Planning in Sales & Marketing
Quality Systems, Product Life Cycle, Budgets
Promotional Mix, Advertising, Public Relations
Selling, Salesmanship, Sales Skills & Training
Management, Leadership, Recruitment
Developing Sales Teams, Conferences, Pay
Credit, Credit Control, Discounts, Warranties
Sales Letters, Literature, Sales Data, Records
Course/Part 2:
Retail Marketing Management
Retailing, Products, Customers, Merchandise
Retail Management, Retail Personnel, Jobs
Consumer Behaviour & Psychology, Research
Retail Location, Retail Premises, Site Selection
Store Layout, Customer Flow, Product Mapping
Retail Marketing, Product & Brand Management
Increasing Market Share, Market Development
Finance, Forecasting, Budgetary Control, Credit
Price Setting, Margins, Markup Pricing Strategies
Products & Demand, Sales Demonstrations
Retail HR Management, Recruitment, Training
Customer Loyalty, Service, Support, Satisfaction
Handling Complaints, Relationship Management
E-commerce, Websites, Social Media, Adverts
Personal Selling, Promotions, Product Returns
The special-offer low Fee includes:
Everything you need for study success is included:
Professional, easy-to-study Manuals and a simple assessment on each course
A Study Guide on how to learn and succeed in your study
Self-assessment test questions and model answers
Guidance on how to answers questions clearly and effectively
* THREE (3) awards:
(i) Diploma in Marketing & Sales Management
(ii) Diploma in Retail Marketing Management
(iii) Specialist Higher Diploma in Marketing Management
A wide range of further studies in Marketing and related fields is available.
The skills provided in this interesting and easy-to-study programme will provide a high level of understanding and ability across an important range of marketing subjects, opening up a wide range of careers to you, with strong prospects for promotion and advancement.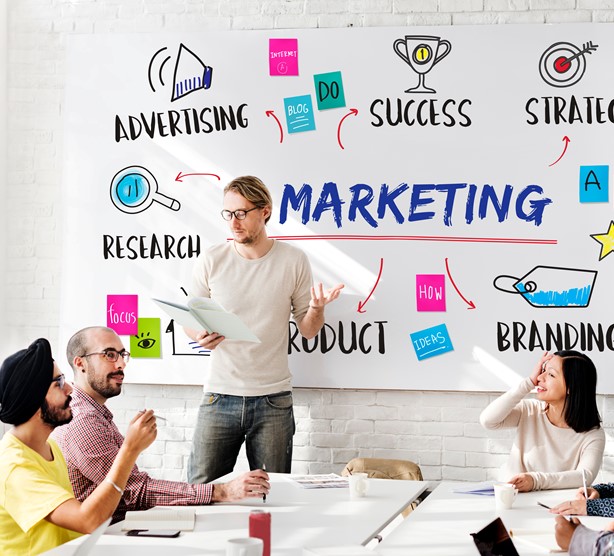 Sign up to this course
Payment Options:
Duration & Assessments
The Study Period is 18 months, but this is flexible; the Programme can be completed in a shorter period, or you can take longer if necessary.
READ MORE »
You need to sit and pass an Examination on each course: (i) Marketing & Sales Management, and (ii) Retail Marketing Management.  The 2 Exams are based only upon the contents of the Study Materials which are provided to you in your Programme Fee.
Full and clear details about preparing for and sitting the Examd are provided to you, including in your Study & Training Guide, when you enrol. The clear information explains when, where and how your Examinations will be arranged - it is a simple and straightforward process, which hundreds of thousands of other Members have successfully gone through.
If you study well and follow the advice in the CIC Study & Training Guide you should be able to achieve high marks and good grades - and obtain your prestigious International Diplomas!
If you are paying by instalments, you must have paid both instalments before you can attempt your Exams.
Result
THREE awards: (i) Diploma in Marketing & Sales Management (ii) Diploma in Retail Marketing Management (iii) Specialist Higher Diploma in Marketing Management