Diploma on
Retail Management & Customer Relations
Professional training for owners, managers and staff of retail businesses, to ensure success in the modern and fast-moving world of retail commerce, in which customers' demands and expectations are constantly changing and evolving.
This Program explains about the wide range of activities which must be planned and undertaken by retailers to promote awareness and increase sales of the products in which the business deals, and to satisfy its customers.  The Program explains the differences between retail marketing and other types of marketing due to the special components of the retail trade, such as selling finished goods in small quantities to consumers or end users, traditionally from a fixed location; it teaches about retail marketing and how to make use of the common principles of the marketing mix such as product, price, place and promotion; and it includes insightful tuition on store location, layout, design, effective merchandising strategies, consumer psychology and behaviour, product purchases, communications, branding and advertising.  It also covers modern e-commerce and e-tailing, and the importance of good, effective customer relations, and uniquely it covers the recruitment, training and  supervison of sales personnel to ensure constant customer satisfaction, and to maintain excellent relations with - and ongoing sales to - both existing and potential customers.
Summary of major topics
What is included
Related courses
Study & Career development
Module 1 - Evolution of Modern Retailing
Products, customers, consumers; shops, stores, showrooms; types of retail organizations; the market and marketing; makes and brands; merchandise; the distribution chain and channels; intermediaries, retailers and wholesalers; franchising
Module 2 - Retail Management & Personnel
Retail business ownership; organisational structure; the range, jobs, positions, duties and responsibilities of staff
Module 3 - Consumer Behaviour & Psychology
Factors affecting consumer behaviour; buying motives; consumer psychology; consumer research; market segmentation; substitutability, features and benefits of products; corporate buyers
Module 4 - Retail Sales Premises
Types of retail premises, shopping areas, business and commercial districts, malls; store location decisions, macro factors, micro factors; retail site selection considerations and factors
Module 5 - Operating & Managing a Retail Business; Retail Store Layout & Fittings
Customer and traffic flow; aisles and endcaps; common stores floor layouts; stages in floor planning; product mapping; zone design, lighting, signage, displays, safety and security considerations; Inventory management. Store security, insurance.
Module 6 - Retail Marketing Strategy, Product & Brand Management
Brand identity and branding image, retail marketing, the marketing mix, the promotional mix; SWOT analysis, economic conditions, strategic marketing, increasing market share, market development, product development, diversification; product life cycle; choosing between competitive products
Module 7 - Financial Matters, Pricing Strategies
Mission statements, plans and planning, forecasting, budgeting and budgetary control, cash flow, credit sales, discounts, return on investment (ROI); sales turnover, price setting; product demand, luxury products and necessities, psychological attitude of consumers; margin and mark-up; pricing strategies, price sensitivity
Module 8 - Retail Buying and Merchandising
Retail sales forecasting and budget planning; buying and merchandising roles, centralised and decentralised buying; branded, designer and own-label merchandise, retail buying cycle; retail buying for online and mail order businesses; supply chain management, warehouse and inventory management
Module 9 - HR Management in the Retail Sector
HR management, human relations, interpersonal skills; staff turnover, diversity, recruitment, selection, trial periods, induction or orientation; duties of sales assistants; training retail personnel; sales demonstrations; motivation; related sales, cross-selling, ongoing sales, customer loyalty
Module 10 - Customer Service and Consumer Relations
Policies covering interactions with customers; developing excellent customer services; customer satisfaction; approaches to customers; recognising buying motives, concluding a transaction, customer support, after sale service, handling customers' complaints, customer service personnel and relationship management, customer relationship life cycle
Module 11 - Retail Marketing Communication
Target audiences, communications devices, components of communications; retail advertising and publicity; retail marketing communication strategies, public relations, direct marketing, retail marketing communications via digital and social media: viral marketing, varieties of web-based adverts; relationship advertising, image building.
Module 12 - E-commerce and E-tailing
Websites and webtraffic, what e-commerce involves, characteristics of successful e-tailing, advantages and disadvantages; website design, structure and navigation search engines, web browsers, internet marketing; social media and viral marketing
WHAT IS INCLUDED IN THE MODEST CIC FEE
 Your CIC Fee includes:-
Your enrolment/registration with Cambridge International College, and your own high-quality, professionally produced and illustrated comprehensive International CIC Study & Training Publications.
A detailed, professional 'Study & Training Guide' with full instructions on how to study to achieve success and gain top results.  The Guide includes detailed advice on how to answer Self-Assessment Tests, Training Tests and Examinations.
Self-Assessment Tests and Recommended Answers for them, and a Progress Chart.
Two Progress/Training Tests (which can be used as 'Past Papers/Questions') with an optional Tutorial Support Service.
The Final Examination sat under Invigilation/Supervision in your own area - full details, guidance and explanation of how your Examination will be arranged and how Invigilation is conducted will be provided when you register.  Note, CIC arranges Examinations in over a hundred countries worldwide for thousands of Members every year; it is a flexible, straightforward process and will be arranged when YOU are ready to write your Examination.  
The prestigious Cambridge International College Diploma on successful completion of your Study & Training and on passing the Final Examination.
Your personal page on CIC's Member Services website with access to results, despatch details, advice and guidance, and more: www.cambridgeinternationalcollege.co.uk
Regular information and news including: Newsletters with details of special offers and new Programs and much more; and Competition Forms; by email and post.
Everything needed for your Study & Training success is included in the CIC Fee.
Additionally:
Further Study and Training Advice, and Assistance is available before, during and after CIC Study & Training; Members may ask CIC's team of experienced Consultants for advice on further study and Programmes to improve career prospects and advancement. 
CIC's experienced and helpful staff can assist with numerous special requests, such as reference/recommendation letters and transcripts, and more, by post and email.
The Program is ideal for retail, commercial sales, marketing and advertising personnel, managers and business owners who wish to be involved in some way in selling, retailing, marketing and promoting goods and services for sale.  It is also helpful for men and women wishing to gain promotion in any of those career areas or related areas.  There are many enjoyable, rewarding and interesting career opportunities in the retail and communications business environment, and the skills translate into very many different career areas as well, ensuring that good jobs can confidently be applied for in many areas when they arise.
There is a wide range of options for further study - see the "Related Courses" section for suggestions - which include Honours Diplomas, ABA & Baccalaureate Programmes, the EBA and the 'Double Award' EBA & BBA Bachelor degree Programme.  You are welcome to ask the College for advice, and of course you can see details of these Programmes on this website.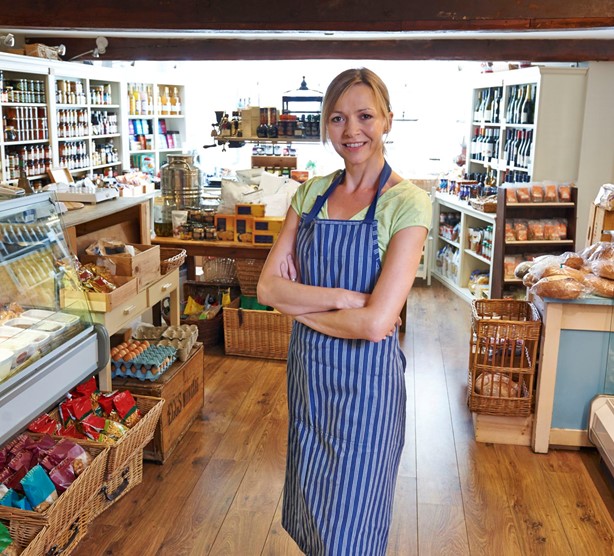 Sign up to this course
Payment Options:
Duration & Assessments
The Study Period is one year (12 months) but this is flexible; the Diploma can be completed in a shorter period, or you can take longer if necessary.
READ MORE »
To gain your Diploma you need to sit and pass an Examination/Assessment.  Full and clear details about this are provided to you, including in your Study & Training Guide, after you have enrolled.  The clear information explains when, where and how your Examination/Assessment will be arranged - it is a simple and straightforward process, which hundreds of thousands of other Members have successfully gone through.  If you study well, and follow the advice in the CIC Study & Training Guide, then you should be able to achieve high marks and good grades, and obtain your prestigious International Diploma!
(See the College Prospectus, or the "Frequently Asked Questions" section on the "Contact Us" page of this website, if you would like more information.)
Result
An international accredited qualification for professional development and career success showing you have substantial skills, competence and knowledge.