Honours (Higher) Diploma on
Management & Leadership
Management & Leadership are two key aspects required by, and in demand, in all types of organisation, whether public, private or non-profit-making. This Programme will help turn you in to a professional, respected, competent manager and leader who others will respectfully look to for guidance and direction.
The Programme covers the functions, principles, skills and requirements for becoming a first-class, understanding and focused manager and leader.  Management and leadership are not the same, and each requires different skills, traits, knowledge and training; this Programme provides the tools, teaching and confidence to become the manager and leader you want to be.
ALSO:
(1) Anybody enrolling for this Programme before 31st December 2023 will also be enrolled FREE for a Course on Leadership /Management; the only requirement is that you provide your personal email address to the College on enrolment.
(2) During the "Covid-19" (Corona) virus pandemic and in lock-down periods, affected Members may be allowed to take Assignments (home-based course work) instead of or in addition to sitting Examinations to complete the Programme; details can be provided on request after enrolment onto the Programme.
Summary of major topics
What is included
Related courses
Study & Career development
The Programme comprises four key courses, as follows:-
Management & Administration
Project Leadership & Management
Leadership & Team Management 
Advanced Management & Administration Theory & Practice
Summarised details of each course comprising the Honours Diploma
MANAGEMENT & ADMINISTRATION
The meaning and purpose of modern management; the functions of management and administration.
Managers and subordinates - relationship and roles; maintaining good relations.
The importance of communicating, team building, supervising workgroups.
An organisation's culture, cultural development and effects, the impact and influence of managers.
The concept of and importance of quality control; setting and maintaining and standards; types of standard.
Responsibilities and obligations of management to staff, to customers, and to the wider community.
The management of change, changes in activities due to seniority and increases in authority.
Structural organisation of businesses, designing and maintaining organisation charts.
Organisational growth, the management of and need for delegation; workgroups, spans of control.
Effective communication: oral, unspoken, written; vertical and horizontal communication.
Two-way communication, removing communications barriers, external sources of communications. 
The technical and human aspects of management and administration - the range of skills needed.
Management and employee development.
Strategy and planning: short-term and long-term, forecasting, setting standards.
Budgets, budgeting and budgetary control; the business environment.
Organisation and management (O & M studies) - aims and assessment.
Leadership in organisations, leadership styles and theories; improving leadership ability.
Manpower planning, work specialisation; the steps, activities and managerial aspects of recruiting, selecting, inducting, training, remunerating and controlling personnel; employee counselling. 
Management styles, teams and team management, individual and organisational goals. 
Motivational theory, motivational theorists, intrinsic and extrinsic motivation; relevance to management.
Industrial relations: trade unions, staff associations, joint consultation, collective bargaining, personnel policy, remuneration policy. 
Health & safety, training and responsibilities, employee counselling.
PROJECT LEADERSHIP & MANAGEMENT
Project management, the people involved, project objectives; the time/cost/quality relationship.
Project managers, skills, aptitudes and personal qualities and traits. 
Customer project specifications; the project scope and the use of checklists.
Project design, production and development elements; using contractors; project design checklists.
Project team management and organisation: matrix, functional and hybrid structures.
Organising the project team, providing support, ensuring cooperation, communication.
Analysing and planning project tasks, work breakdown, designing work code systems; big projects.
Project costs: fixed, variable, direct and indirect costs.
Accuracy and estimation of costs; the costing format, profit vulnerability.  
Project planning; bar charts, critical path networks, diagrams, milestones, resource constraints, timescales.
Resource scheduling, computer systems and network analysis.
Monitoring projects; preparing reports, assessing and managing risks.  
Project implementation, authority for moving ahead.
Project design standards and procedures, control schedules, actually getting started.
Preparing, planning and producing work instructions.
Specifying requirements, purchasing and supplier selection.
Ordering and expiditing, order documentation, shipping, quality control.
Cost management and budgets; materials, equipment and services.
Project performance analysis, profitability matters.
Changes during projects, agreeing and authorizing changes, design freeze, emergency changes.
Managing progress, schedule updates, control systems, corrections.
Finishing projects and the official closure of project work.
LEADERSHIP & TEAM MANAGEMENT
Human, Financial & Material Resources, Management, Employers and Employees
Planning and Organising the Workforce, Management Roles, Training, Team Goals
Supervision and Control of Workgroups, Motivation, Building Work Relationships
The Responsibilities of Management to the Organization, Subordinates & Community
Delegating Responsibility, the Delegation Process, Decision-Making, Initiative
Workgroups, Team Building, Specialisation, Group Norms, Team Formation, Values
Leadership Styles, Task & Relationship Orientation, Team Life Cycles, Conflict
Types of Team: Project, Operational, Cross-Functional, Self-Managed, Team Roles
Belbin & Team-Role Theory, Empowerment, Action-Centred Leadership, Accountability
Motivation Theories: Hierarchy of Needs, Acquired-Needs, Equity & Expectancy
Communication in the Workplace, Vertical & Horizontal, Communication Skills
Coaching, Training and Development Team Members, Discipline, Job Redesign
ADVANCED MANAGEMENT & ADMINISTRATION THEORY & PRACTICE
The evolution of management theory, principles of management.
Classical and early management theorists; Fayol, Weber, Taylor, Mayo, scientific management, authority, discipline, modern developments.
Organisational theory: objectives, categories, ownership, environmental factors and interaction.
Open and closed systems theory.
Coordination, cooperation, structure, control.
Communication and communication theories and channels.
Organisational structures, planning, growth and development, organisation charts, systems diagrams. 
Duties and responsibilities of executives, delegation, responsibility.
Mission, vision, values, MBWA.
Motivational theory: human relations, social psychology; self-realisation, motivation-hygiene, expectancy theory. 
The theories of Argyis, Maslow, McGregor, Likert, Herzberg, Vroom, Handy; intrinsic and extrinsic factors.
Leadership theory: traits, style, contingency; theorists. 
Building and developing workgroups, group behaviour, norms, cohesiveness.
Managing change, creating and managing culture; Moss Kanter, learning organisations and entrepreneurship.
Strategic management; the theories of Fayol, Chandler, Andrews, Ansoff, BCG, Porter, SWOT.
Environmental and competitive barriers to entry, industrial competitiveness.
Corporate objectives, policies, business ethics, social responsibilities.
WHAT IS INCLUDED IN THE FEE FOR THIS HONOURS GROUP DIPLOMA PROGRAMME
 Your CIC Fee includes:-
Your enrolment/registration with Cambridge International College, and your own high-quality, professionally produced and illustrated comprehensive International CIC Core Study Publications for each of the four (4) 'courses' of study.
CIC's detailed, professional 'Study & Training Guide' with full instructions on how to study to achieve success and gain top results.  The Guide includes detailed advice on how to answer Tests and Examinations.
Training Tests, Questions and Exercises (which can be used as 'Past Papers/Questions'), and Recommended Answers for most of them.
An Examination set for each of the 4 core courses; each Examination is sat under Invigilation/Supervision in your own area - full details, guidance and explanation of how your Examinations will be arranged and how Invigilation is conducted will be provided when you register.  Note, CIC arranges Examinations in over a hundred countries worldwide for thousands of Members every year; it is a flexible, straightforward process and will be arranged when YOU are ready to write your Examination.
A prestigious Cambridge International College Diploma on successful completion of Study & Training and on passing the Examination for EACH of the 4 core courses, PLUS the International Honours Group Diploma when all 4 courses have been completed - this is a total of 5 awards - 4 individual Diplomas plus the Honours Diploma.
Your personal page on CIC's Member Services website with access to results, despatch details, advice and guidance, and more: www.cambridgeinternationalcollege.co.uk
Regular information and news including: Newsletters with details of special offers and new Programs and much more; and Competition Forms; by email and post.
Everything needed for your Study & Training success is included in the CIC Fee.
Additionally:
Further Study and Training Advice, and Assistance is available before, during and after CIC Study & Training; Members may ask CIC's team of experienced Consultants for advice on further study and Programmes to improve career prospects and advancement.
CIC's experienced and helpful staff can assist with numerous special requests, such as reference/recommendation letters and transcripts, and more, by post and email.
This Honours Diploma Programme is designed to guide you successfully towards a successful career in management and leadership, and provide you with skills which will enable youto stand out from others around you.    
The Programme also provides access to higher studies in leadership, administration, business, management, HR and many, many other fields; that can be in the same "specialisation" area, or a different specialisation area. 
There is a wide range of options for further study - see the "Related Courses" section for suggestions - which include other Honours Diplomas, ABA & Baccalaureate Programmes, the EBA Programme, and more.  You are welcome to ask the College for advice, and of course you can see details of these Programmes on this website.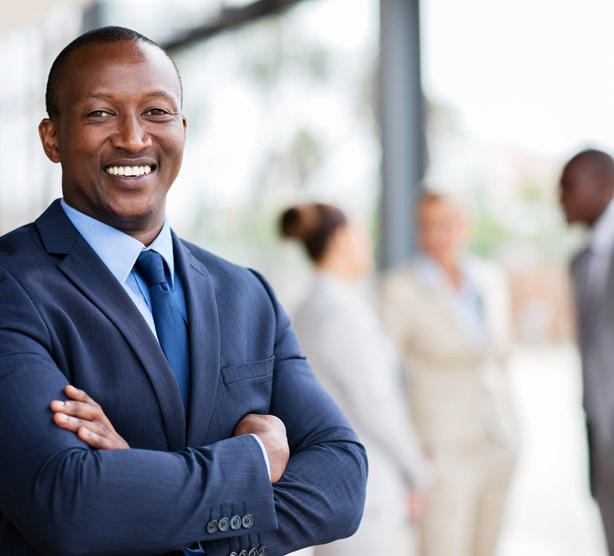 Sign up to this course
Payment Options:
Duration & Assessments
The standard Study Period is 21 to 24 months, but this is flexible; the course can be completed in a shorter period, or longer if required.
READ MORE »
To gain your Honours Diploma you need to sit and pass a written Examination/Assessment on each of the 4 Subjects in your Honours Diploma 'group'.  Full and clear details about this are provided to you, including in your personal Study & Training Guide, after you have enrolled.  The clear information explains when, where and how your Examination/Assessment will be arranged - it is a simple and straightforward process, which hundreds of thousands of other Members have successfully gone through.  If you study well and follow the advice in the CIC Study & Training Guide, then you should be able to achieve your prestigious Honours Diploma in good time!
(See the "WHAT IS INCLUDED" section for this Course, and/or the "FAQs - Frequently Asked Questions" section of this website, if you would like more information.)
Result
Four (4) Diplomas AND the Honours Diploma, certifying you have demonstrated high levels of knowledge and work expertise in management and administration fields.