ABA: Advanced Business Administration on
Environmental Planning & Management (ABA)
A unique and interesting Programme which teaches how to become an efficient manager and effective leader with expertise in environmental planning and management
Environmental protection is a global issue but most relevant environmental work and activities occur at local levels - for example, planning and implementing ways for communities to keep their air clean, their water pure, and their people and property safe from climate and environmental hazards. This specialisation provides men and women in local government, nonprofit organizations, the citizens of a community, and anyone involved in environmental work and issues, the guidance they need to create action plans that can be implemented quickly and effectively - as well as being able to manage and lead teams and projects. 
The environmental-based specialisation covers matters such as climate action plans, green infrastructure planning, and sustainability issues and plans.  It is based upon study, learning and understanding of: the environmental planning process; planning for sustainable public health (including air, water, waste, recycling); planning for natural areas (including landscapes, wildlife habitats, natural hazards and disasters); working landscapes (including farmlands, forestry and mining); the built environment (including energy and transport issues, cities and suburbs, green areas); local and international environmental planning.
ALSO:
(1) Anybody enrolling for this Programme before 31st December 2023 will also be enrolled FREE for a Course on Leadership /Management; the only requirement is that you provide your personal email address to the College on enrolment.
(2) During the "Covid-19" (Corona) virus pandemic and in lock-down periods, affected Members may be allowed to take Assignments (home-based course work) instead of or in addition to sitting Examinations to complete the Programme; details can be provided on request after enrolment onto the Programme.
Summary of major topics
What is included
Related courses
Study & Career development
   This Programme comprises of 2 flexible Study Years, each with 4 Core Subjects:
   Subjects studied in 'STUDY YEAR ONE':
1.   Business Theory & Commercial Practice
2.   Business English & Communication
3.   Management & Administration in Business
4.   Advanced Management & Administration
   Subjects studied in 'STUDY YEAR TWO':
5.  Leadership & Team Management
6.  Project Leadership & Management
7.  Environmental Planning Processes
8.  Environmental Planning for Different Environments
The CIC Fee includes:-
Enrolment/registration with Cambridge International College.
High-quality, professionally-produced Study Materials for each Subject.
A Study & Training Guide on how to study successfully and gain top results. 
An Examinations Guide with expert advice on preparing for Examinations.
Self-Assessment Tests with Model Answers, and Training Tests, Questions and Exercises, and/or 'Past Papers/Questions' for Examination preparation.
Your personal page on CIC's Member Services website with access to results, despatch details, advice, guidance, and more: www.cambridgeinternationalcollege.co.uk
Regular information, Newsletters, details of special offers and new Programs, Competition Forms and more; by email and post.
Advice and assistance before, during and after the Programme from CIC's experienced staff and consultants. 
The Examination Papers, with full details and explanation of how, when and where you will be able to sit them; and assessment of the Examinations sat. 
The Advanced Business Administration award with a detailed Transcript on successful completion of the Programme (and a Transcript is also provided on completion of Study Year One / Part One).
THE ABA FEE INCLUDES EVERYTHING NEEDED FOR YOUR STUDY & TRAINING SUCCESS.
Management of the environment and environmental issues - urban, rural, in cities and in the countryside - are an ever more important issue to millians of people worldwide and the communities in which they live. Knowkedge and understanding of these issues - and of how to manage them and implement effective plans - therefore offers numerous opportunities for employment and advancement in all types of organisations, public, private, governmental and not-for-profit. 
Further high-level and specialist Study & Training is available with CIC, including the Executive Business Administration Programme (EBA) or the 'Double Award' EBA & BBA Bachelor degree Programme with exemptions and reduced Fee, and Mastery of Management Graduate Diplomas.  The EBA also provides access to the 'Double Award' EMBA & MBA degree Programme.  You are welcome to ask the College for advice, and of course you can see details of these Programmes on this website.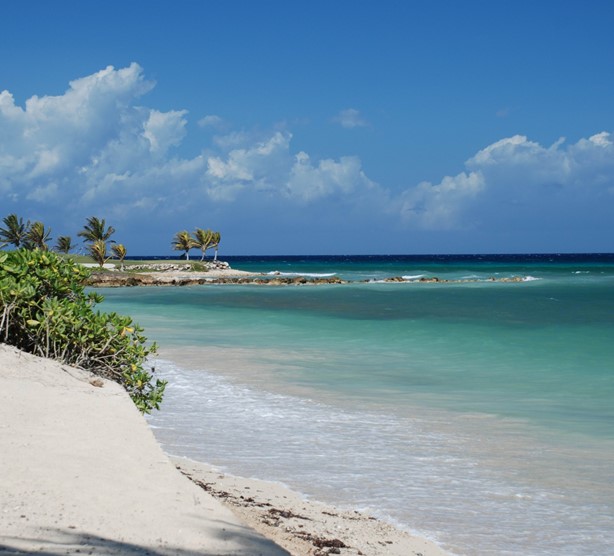 Sign up to this course
Payment Options:
Duration & Assessments
The standard Study Period is two years (24 months) but this is flexible; the course can be completed in a shorter period, or longer if necessary.
READ MORE »
An Examination/Assessment is set for all 8 Subjects.
Clear information about how, when and where Examinations/Assessments take place is provided.
Exams are based upon the professional CIC Study Materials which are provided to you and which are included in the Fee.
Comprehensive advice and guidance is provided on preparing for the Examinations.
Result
A highly respected qualification in an important area showing high-level planning and managerial knowledge, understanding and decision-making ability.