Diploma on
Environmental Concerns & Protection
Understand the key issues concerning the environment today, about topics of critical importance, how to protect and manage habitats and ecosystems, reduce pollution and work towards sustainability
A fascinating and informative Program which explains the importance of the environment and why it needs to be protected.  The Program explains the causes of environmental damage and pollution and how to deal with these problems.  It also teaches about the environment in connection with sustainability, business, tourism, towns and cities and what mankind builds, and covers laws and responsibilities of people as individuals, in government, and in business and industry.
ALSO -
(1) Anybody enrolling for this Programme before 31st December 2023 will also be enrolled FREE for a Course on Leadership /Management; the only requirement is that you provide your personal email address to the College on enrolment.
(2) During the "Covid-19" (Corona) virus pandemic and in lock-down periods, affected Members may be allowed to take Assignments (home-based course work) instead of or in addition to sitting Examinations to complete the Programme; details can be provided on request after enrolment onto the Programme.
Summary of major topics
What is included
Related courses
Study & Career development
MAJOR TOPICS COVERED IN THIS DIPLOMA PROGRAM INCLUDE:
Module 1 - The Environment, Ecology & Ecosystems
Scientific aspects of environmental issues, observation and studies; causes, effects, solutions
Environmental management, policy and protection legislation
Sustainability, now and for future generations
Ecology, organisms and environments, ecosystems, biodiversity, biomes, food chains
Module 2 - The Need for Environmental Protection
Dangers faced, exploitation of natural resources, destruction of ecosystems, environmental degradation, deforestation, pollution, algal blooms, population growth
Energy consumption, energy sources, oil and natural gas
Greenhouse gases, carbon footprint, renewable resources, environmental value of trees
Ecosystem management; the water cycle, the carbon cycle, the nitrogen cycle, ecological footprint
Module 3 - Environmental Pollution
Pollutants and contaminants, causes of pollution
Physical pollution, chemical pollution, sulphur dioxide and acid rain, light pollution, noise pollution
Biological pollution, air pollution, water pollution, land pollution, sewage and sanitation
Reducing pollution, public awareness and environmental campaigns
Module 4 - Energy and Energy Conservation
Types of energy, potential energy, gravitational energy, elastic energy, kinetic energy
Renewable energy, solar energy, wind power, hydroelectric energy, geothermal energy
Bio energy, biogas, ocean, wave and tidal energy, hydrogen energy
Electricity generation, turbines, power plants using turbines, energy conservation, eco-sufficiency
Module 5 - Environmental Sustainability
Meaning and aims of environmental sustainability; environmental, social and economic aspects
Responsibility of businesses and governments, sustainable development goals
Sustainable agriculture, smart farming, sustainable forestry, sustainable fishing, sustainable energy
Sustainable architecture and construction, waste management, water management
Module 6 - Climate Change and the Greenhouse Effect
Climate and weather, the troposphere, seasons, world climate types and zones
Problems of rapid climate change, extreme weather events, rising sea levels, predicted future effects
Greenhouse gases and increases in atmospheric temperature, carbon footprints
The Ozone Layer, ultraviolet radiation, the ozone hole, climate change adaptation and mitigation
Module 7 - Rangeland Protection & Management
Rangeland importance and need for protection, vegetation, understorey, rangeland uses
Rangeland degradation, causes and damage, overgrazing/intensive grazing issues, desertification
Land use management, plant growth rate and lifecycles, agroecology, agroforestry, Riparian zones
Groundwater, importance, natural and artificial access, conservation agreements, landowners' rights
Module 8 - Extinction of Species and their Conservation
Species, extinction, background and mass extinctions, causes of extinction, human impacts
Competition and climate change, the International Union for Conservation of Nature
Habitat fragmentation, the edge effect, wildlife corridors, effects on an ecosystem of species loss
Conservation, programmes, keystone species, conservation biology, ecology restoration
Module 9 - Businesses and Environmental Protection
Businesses and profit, employment, technology, duties of leaders to the natural environment
Environmental management systems, environmental compliance, regulations
Environmental issues affecting businesses, effects of climate change, disruptions, shortage of resources
Industrial pollution activities, limiting pollution, environmental remediation, sustainable business
Module 10 - Tourism and the Environment
Foreign and domestic tourists, benefits of tourism, environmental resources, government actions
Positive and negative environmental impacts of tourism, pollutions, pressure on resources
Sustainable tourism development; maintaining cultural integrity, biological diversity, life support systems
Sustainable tourism development planning, infrastructure of a country, transport, utilities
Module 11 - The Built Environment
Built and natural environments, environmental factors, resources available, topography, climate/temperature, population density
Land types, environmental, economic and social factors and decisions relating to developments
Urbanization, districts, urban sprawl, negative effects of poorly-planned expansion,
Sustainable urban development, planning and management, health effects, smart growth principles
Module 12 - Environmental Protection and the Global Community
Treaties, conventions, ratification, the Rio 'Earth Summit', Commission on Sustainable Development
Rules for the global climate regime, liability and compensation, the "Montreal Protocol"
Key environmental agreements and agreements on climate change
NGOs and networking, key principles and concepts of environmental law, current trends and prospects
Appendices
The 2021 UN Intergovernmental Panel on Climate Change, Climate Adaption Critical
The United Nations Climate Change Conference (October/November 2021)
Glasgow Climate Pact: three pillars: adaptation, finance, mitigation
Global stocktake, the Paris rulebook, trends and prospects.
Your CIC Fee includes:-
Your enrolment/registration with Cambridge International College, and your own high-quality, professionally produced and illustrated comprehensive International CIC Core Study Publication.
A detailed, professional 'Study & Training Guide' with full instructions on how to study to achieve success and gain top results.  The Guide includes detailed advice on how to answer Tests and Examinations.
Training Tests (which can be used as 'Past Papers/Questions') and Recommended Answers for them.
The Final Examination** sat under Invigilation/Supervision in your own area - full details, guidance and explanation of how your Examination will be arranged and how Invigilation is conducted will be provided when you register.  Note, CIC arranges Examinations in over a hundred countries worldwide for thousands of Members every year; it is a flexible, straightforward process and will be arranged when YOU are ready to write your Examination.  **An Assignment Option is available instead of an Exam for the 'Covid-19' (Corona) virus period.
Your personal page on CIC's Member Services website with access to results, despatch details, advice and guidance, and more: www.cambridgeinternationalcollege.co.uk
Regular information and news including: Newsletters with details of special offers and new Programs and much more; and Competition Forms; by email and post.
Everything needed for your Study & Training success is included in the CIC Fee.
Additionally:
Further Study and Training Advice, and Assistance is available before, during and after CIC Study & Training; Members may ask CIC's team of experienced Consultants for advice on further study and Programmes to improve career prospects and advancement. 
CIC's experienced and helpful staff can assist with numerous special requests, such as reference/recommendation letters and transcripts, and more, by post and email.
ALSO:
(1) Anybody enrolling for this Program before 30th May 2022 will also be enrolled FREE for a Course on Leadership & Organisation; the only requirement is that you provide your personal email address to the College on enrolment.
(2) During the "Covid-19" (Corona) virus pandemic, Members may opt to take an Assignment (home-based course work) instead of an Examination to complete the Program.
The Program is ideal for current and intending environmental and conservation personnel; business and government policymakers and personnel of local and national authorities concerned with energy and sustainability; land, air, waterways and pollution managers.  It is also useful for individuals and groups who want to learn more about the environment, the dangers it faces, and how to mitigate those dangers.
CIC provides further course in environmental management and protection.  There is a wide range of options for further study - see the "Related Courses" section for suggestions - which include Honours Diplomas, ABA, Baccalaureate and EBA Programmes, and the 'Double Award' EBA & BBA Bachelor degree Programme.  You are welcome to ask the College for advice, and of course you can see details of these Programmes on this website.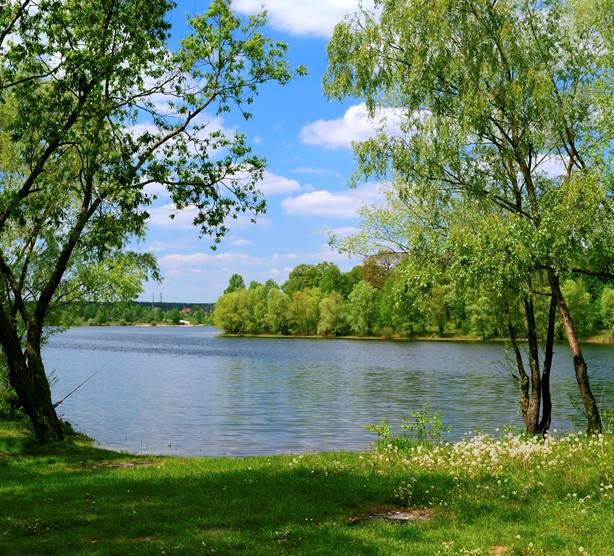 Sign up to this course
Payment Options:
Duration & Assessments
The Study Period is one year (12 months) but this is flexible; the Diploma can be completed in a shorter period, or you can take longer if necessary.
READ MORE »
To gain your Diploma you need to sit and pass an Examination** (based entirely upon the contents of the Study Materials provided to you in your Program Fee). Full and clear details about preparing for and sitting the Exam are provided to you, including in your Study & Training Guide, when you enrol. The clear information explains when, where and how your Examination will be arranged - it is a simple and straightforward process, which hundreds of thousands of other Members have successfully gone through. If you study well and follow the advice in the CIC Study & Training Guide you should be able to achieve high marks and good grades - and obtain your prestigious International Diploma!
**An Assignment Option is available instead of an Exam for the 'Covid-19' (Corona) virus period.
(See the College Prospectus, or the "Frequently Asked Questions" section on the "Contact Us" page of this website, if you would like more information.)
Result
An international accredited qualification for professional development and career success showing you have substantial skills, competence and knowledge.