Diploma on
International Business & Trade
A practical and accessible introduction to successful international business, importing and exporting; the Program also identifies and explains the factors which need to be addressed in order to develop an effective export marketing plan.
To succeed globally business owners, staff, employees and managers must be trained to understand international trade - this Program will produce managers and personnel who have a good understanding of international trade, are equipped with knowledge and skill to help a business to succeed internationally.  Exporting is not an activity for untrained sales managers; exporting can be rewarding and profitable if it is conducted in a professional manner and if an effective international marketing strategy is developed; so this Program teaches how to assess potential export and 'product fit' and the importance of products meeting the standards and cultural requirements of target countries. It deals with marketing concepts and tools, and explains effective marketing concepts and strategies to use to enter target markets. It examines pricing, transport and logistics, currency, documentation and insurance, and international law regarding contracts; and it gives a practical, helpful and comprehensive foundation into the requirements of successful import and export.
ALSO:
(1) Anybody enrolling for this Programme before 31st December 2023 will also be enrolled FREE for a Course on Leadership / Management; the only requirement is that you provide your personal email address to the College on enrolment.
(2) During the "Covid-19" (Corona) virus pandemic and in lock-down periods, affected Members may be allowed to take Assignments (home-based course work) instead of or in addition to sitting Examinations to complete the Programme; details can be provided on request after enrolment onto the Programme.
Summary of major topics
What is included
Related courses
Study & Career development
Major Topics Covered in this Diploma Program include:
Domestic and International Trade, International Markets, Trends in Global Trade, Supply Chains
Reasons for Importing and Exporting, Direct and Indirect Methods, Make or Buy Decisions, Suppliers
Selecting Overseas Market, Marketing Mix, Researching Overseas Markets, Segmentation, Strategy
Variations in Overseas Markets, Tariffs, Cultural, Political and Social Factors, Product modifications
Distribution Factors, Intermediaries, Representatives, Licensing, Franchising, Strategic Alliances
Import and Export Payment Methods, Credit, Exchange Control, Inflation, Cash Flow
Export Costing, Pricing Factors, Sales Contracts, Incoterms, Quotations, The Export Order Process
International Trade Documents, Groupage, Orders, Invoices, Bills of Lading, Waybills, Customs Duty
Transport Methods, Air, Road, Rail, Sea, Logistics, Freight Forwarders, Containerisation, Insurance
International Trade Finance, Short-term finance, Export Credit, Bank loans, Credit Insurance
Sales Promotion, Marketing, Advertising, Public Relations, E-commerce, Trade Shows, Social Media
Import Businesses, Types, Ownerships, Products Imported, Overseas suppliers, Negotiating, Media
 Your CIC Fee includes:-
Your enrolment/registration with Cambridge International College, and your own high-quality, professionally produced and illustrated comprehensive International CIC Core Study Publication.
A detailed, professional 'Study & Training Guide' with full instructions on how to study to achieve success and gain top results.  The Guide includes detailed advice on how to answer Tests and Examinations.
Training Tests (which can be used as 'Past Papers/Questions') and Recommended Answers for them.
The Final Examination** sat under Invigilation/Supervision in your own area - full details, guidance and explanation of how your Examination will be arranged and how Invigilation is conducted will be provided when you register.  Note, CIC arranges Examinations in over a hundred countries worldwide for thousands of Members every year; it is a flexible, straightforward process and will be arranged when YOU are ready to write your Examination.  **An Assignment Option is available instead of an Exam for the 'Covid-19' (Corona) virus period.
Your personal page on CIC's Member Services website with access to results, despatch details, advice and guidance, and more: www.cambridgeinternationalcollege.co.uk
Regular information and news including: Newsletters with details of special offers and new Programs and much more; and Competition Forms; by email and post.
Everything needed for your Study & Training success is included in the CIC Fee.
Additionally:
Further Study and Training Advice, and Assistance is available before, during and after CIC Study & Training; Members may ask CIC's team of experienced Consultants for advice on further study and Programmes to improve career prospects and advancement. 
CIC's experienced and helpful staff can assist with numerous special requests, such as reference/recommendation letters and transcripts, and more, by post and email.
Export activities need to be conducted by trained and knowledgeable personnel and managers, so a person trained in matters of international business and trade can expect to achieve a good job, security and respect. This study and training also provides routes into a wide range of marketing, product development, logistics and many other fields and career areas. 
Related studies and studies in similar fields are provided by CIC, allowing room for further knowledge and understanding of this important and interesting subject and related areas.
There is a wide range of options for further study - see the "Related Courses" section for suggestions - which include Honours Diplomas, ABA & Baccalaureate Programmes, and the 'Double Award' EBA & BBA Bachelor degree Programme.  You are welcome to ask the College for advice, and of course you can see details of these Programmes on this website.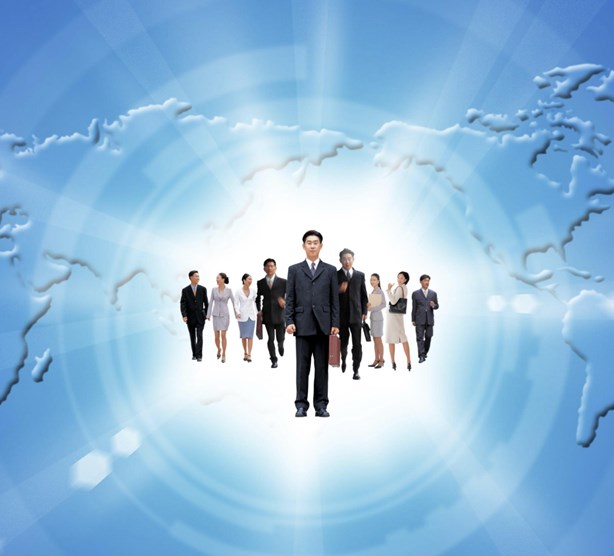 Sign up to this course
Payment Options:
Duration & Assessments
The Study Period is one year (12 months) but this is flexible; the Diploma can be completed in a shorter period, or you can take longer if necessary.
READ MORE »
To gain your Diploma you need to sit and pass an Examination** (based entirely upon the contents of the Study Materials provided to you in your Program Fee). Full and clear details about preparing for and sitting the Exam are provided to you, including in your Study & Training Guide, when you enrol. The clear information explains when, where and how your Examination will be arranged - it is a simple and straightforward process, which hundreds of thousands of other Members have successfully gone through. If you study well and follow the advice in the CIC Study & Training Guide you should be able to achieve high marks and good grades - and obtain your prestigious International Diploma!
**An Assignment Option is available instead of an Exam for the 'Covid-19' (Corona) virus period.
(See the College Prospectus, or the "Frequently Asked Questions" section on the "Contact Us" page of this website, if you would like more information.)
Result
An international accredited qualification for professional development and career success showing you have substantial skills, competence and knowledge.