Diploma on
Business Entrepreneurship & Organisation
This Program explains how to put business ideas into practice, how to develop a business, and how to successfully manage and organise its operations.
The Program starts from basic principles, explaining how ideas for businesses can be made in to reality.  It covers the registering and establishment of a business, defining and preparing a business plan, sources of finance and then managing finances carefully, choosing a business location, renting premises, furnishing and equipping premises and offices, ordering goods/materials (purchasing and stores), selling, accounting, employing staff, business documentation, and more.  The Program gives valuable practical advice from successful business owners, supervisors and managers with vast experience of running profitable businesses, and lots of practical advice on how to avoid pitfalls and problems that can harm new and developing businesses. 
ALSO:
(1) Anybody enrolling for this Programme before 31st December 2023 will also be enrolled FREE for a Course on Leadership / Management; the only requirement is that you provide your personal email address to the College on enrolment.
(2) During the "Covid-19" (Corona) virus pandemic and in lock-down periods, affected Members may be allowed to take Assignments (home-based course work) instead of or in addition to sitting Examinations to complete the Programme; details can be provided on request after enrolment onto the Programme.
Summary of major topics
What is included
Related courses
Study & Career development
Major Topics Covered in this Diploma Program include:
Module 1 - Entrepreneurship: The First Steps in Business
What a business is, products, goods and services
The business "idea", considering skills, knowledge, experience, dangers to avoid
The Business Plan, importance, matters it should cover, dangers of not producing one
Capital, money needed in starting a business, sources, savings, loans, banks, advice
Module 2 - Ownership of Businesses
The profit motive, how profit arises, the "factors of production", losses, raising capital
The sole-owner business, activities, advantages and disadvantages, liability, registration
Business partnership firms, formation, division of profits, advantages, disadvantages, registration
Limited liability companies, shares, shareholders, advantages of limited liability, incorporation
Module 3 - Location of Businesses
Types of businesses, industrial, trading, distributive, wholesaling, retailing, service-providing
Consumers, corporate buyers, necessities, luxuries, the "market" for products, competition
Where to locate, working from home, passing trade, town outskirts, business parks, trading estates
Facilities needed by businesses, availability and cost of premises, investigation and research
Module 4 - Buying or Taking Over an Existing Business
Why 'going concerns' might be bought and sold, business terminology, the value of the business
How the price is to be paid, assistance from vendors, avoiding competition from former owners
The sale agreement, buying into a partnership, the premises, the lease, other payments
Share transfers, the board of directors, company officials, duties, directors fees, dividends
Module 5 - Furnishing and Equipping the Premises
Business needs, layouts, laws and regulations, electrical fittings, telephones, computers
Walls and ceilings, floor coverings, furniture, heating and/or cooling, doors, windows, security
Machinery & equipment, paying by hiring, renting or leasing, working asset, depreciation
The outside, signs, window displays, internal displays, safety considerations, insurance, risks
Module 6 - Ordering and Storing Stock (Inventory) Items
Products needed, buying, order forms, ordering, choosing suppliers, price, discounts, credit terms
Receipts of deliveries, action to be taken, storage of stock items, storage costs, location of stores
Stores doorways, openings, floors, temperature control, stores layout, stores equipment, pallets
Inventory control, preventing theft and damage, stock records and levels, stocktaking and spot checks
Module 7 - Principles of Selling
Salesmanship in business, persuasion, benefits of products, methods of selling and making sales
The selling transaction, the five "steps", product knowledge, demonstrations of products
Advertising, aims, advertising media, indirect and direct advertising
Sales promotion, types of promotions, "sales" to reduce stocks, public relations (PR), marketing
Module 8 - The Human Resource
People as a "resource", managing people, business expansion, delegation, organisation structure
Recruitment, job analysis, job descriptions, employee specifications, advertising for vacancies
Selecting employees, preparing and conducting interviews, tests, terms of employment, trial period
Induction aims and planning, training, responsibilities of employers, safety, pay, employee benefits
Module 9 - Financial Matters
Control over finances, forecasting, its relationship with planning, anticipating sales
Budgets and budgeting, cash flow, overheads, working capital, current assets & liabilities
Financial accounting, receipts, payments, revenue, expenditure, profit & loss account, balance sheet
Credit control, periods of credit, dangers of allowing credit, credit limits, creditworthiness
Module 10 - Business Documents and Bank Accounts
Issuing and receiving documents, invoices, credit notes, statements, receipts, delivery notes
Bank accounts, types of accounts, interest paid, cheques, counterfoils, other bank payment methods
Methods by which customers may pay, cash, cheques, credit cards, transfers, foreign currency
Checking & passing bills for payment, issuing cheques, the need for accuracy, security
Module 11 - Recording transactions: Principles of Bookkeeping & Accounting
The books of account, the ledger, the cash, purchases, sales & returns books, computerised accounts
Drawings, managing petty cash, cash and credit sales, sundry debtors and creditors
Stocktaking, why it is done, what it involves, stock valuation, work in progress:
The trial balance, producing the final accounts, adjustments, prepayments, accruals, depreciation
Module 12 - Principles of Economics
Demand, wants and needs, wealth, prices, consumer budgets, demand and markets, demand curves
Suppliers and markets, how costs and prices affect supply, supply curves, equilibrium prices
International trade, exporting, costs, selecting export markets, exchange control, customs duties
Import, businesses involved, agents, licences, foreign exchange, customs delays, benefits
WHAT IS INCLUDED IN THE MODEST CIC FEE
 Your CIC Fee includes:-
Your enrolment/registration with Cambridge International College, and your own high-quality, professionally produced and illustrated comprehensive International CIC Study & Training Publications.
A detailed, professional 'Study & Training Guide' with full instructions on how to study to achieve success and gain top results.  The Guide includes detailed advice on how to answer Self-Assessment Tests, Training Tests and Examinations.
Self-Assessment Tests and Recommended Answers for them, and a Progress Chart.
Two Progress/Training Tests (which can be used as 'Past Papers/Questions') with an optional Tutorial Support Service.
The Final Examination** sat under Invigilation/Supervision in your own area - full details, guidance and explanation of how your Examination will be arranged and how Invigilation is conducted will be provided when you register.  Note, CIC arranges Examinations in over a hundred countries worldwide for thousands of Members every year; it is a flexible, straightforward process and will be arranged when YOU are ready to write your Examination.  **An Assignment Option is available instead of an Exam for the 'Covid-19' (Corona) virus period.
The prestigious Cambridge International College Diploma on successful completion of your Study & Training and on passing the Final Examination.
Your personal page on CIC's Member Services website with access to results, despatch details, advice and guidance, and more: www.cambridgeinternationalcollege.co.uk
Regular information and news including: Newsletters with details of special offers and new Programs and much more; and Competition Forms; by email and post.
Everything needed for your Study & Training success is included in the CIC Fee.
Additionally:
Further Study and Training Advice, and Assistance is available before, during and after CIC Study & Training; Members may ask CIC's team of experienced Consultants for advice on further study and Programmes to improve career prospects and advancement. 
CIC's experienced and helpful staff can assist with numerous special requests, such as reference/recommendation letters and transcripts, and more, by post and email.
This practical Program provides essential knowledge and understanding of business matters needed for starting up or taking over or developing a business profitably and successfully.  It will therefore enable people to become entrepreneurs and/or effective business people and managers, and is very helpful for anyone involved in business organisation and seeking career advancement.
It is recommended that Business Management & Administration, either as another Diploma Program or as part of an Honours Diploma or Baccalaureate or ABA Programme, is studied next.  That will then provide many options for even higher studies - if needed!
There is a wide range of options for further study - see the "Related Courses" section for suggestions - which include Honours Diplomas, ABA & Baccalaureate Programmes, and the 'Double Award' EBA & BBA Bachelor degree Programme.  You are welcome to ask the College for advice, and of course you can see details of these Programmes on this website.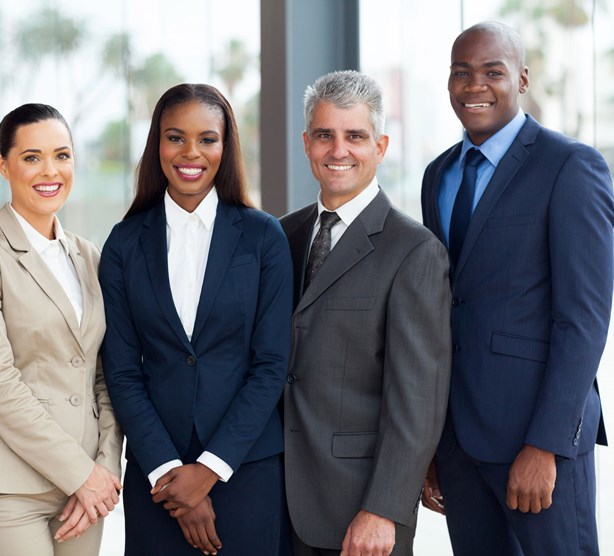 Sign up to this course
Payment Options:
Duration & Assessments
The Study Period is one year (12 months) but this is flexible; the Diploma can be completed in a shorter period, or you can take longer if necessary.
READ MORE »
To gain your Diploma you need to sit and pass an Examination** (based entirely upon the contents of the Study Materials provided to you in your Program Fee). Full and clear details about preparing for and sitting the Exam are provided to you, including in your Study & Training Guide, when you enrol. The clear information explains when, where and how your Examination will be arranged - it is a simple and straightforward process, which hundreds of thousands of other Members have successfully gone through. If you study well and follow the advice in the CIC Study & Training Guide you should be able to achieve high marks and good grades - and obtain your prestigious International Diploma!
**An Assignment Option is available instead of an Exam for the 'Covid-19' (Corona) virus period.
(See the College Prospectus, or the "Frequently Asked Questions" section on the "Contact Us" page of this website, if you would like more information.)
Result
An international accredited qualification for professional development and career success showing you have substantial skills, competence and knowledge.