Diploma on
Logistics, Materials & Supply Chain Management (including Transport)
This great Program provides tuition on the wide range of activities involved in modern logistics, materials handling and supply chain management, including: physical distribution, materials management, transportation, facilitating, customer service, procurement, order processing, purchasing, warehousing, inventory control, order picking and marshalling, packing and despatch, logistics project management,
The Program focuses on planning, organising and controlling Logistics, Materials & Supply Chain Management activities - key elements for successful management in any enterprise - and it covers strategic planning and decision-making as an important part of the management process.  The Program is ideal for managers and personnel of all levels who are involved in logistics activities or in ensuring that products and services are made available to customers (or clients or intended recipients) at the time and place, and in the condition and form desired, in an efficient, profitable and cost-effective way.  It also includes special and unique sections on Reverse Logistics, and on Humanitarian, Aid & Disaster Relief Logistics.
ALSO:
(1) Anybody enrolling for this Programme before 31st December 2023 will also be enrolled FREE for a Course on Leadership /Management; the only requirement is that you provide your personal email address to the College on enrolment.
(2) During the "Covid-19" (Corona) virus pandemic and in lock-down periods, affected Members may be allowed to take Assignments (home-based course work) instead of or in addition to sitting Examinations to complete the Programme; details can be provided on request after enrolment onto the Programme.
Summary of major topics
What is included
Related courses
Study & Career development
The Contents of the 12 Modules include:
Module 1 - Logistics and Supply Chains, Value and Value Chains
The beginnings of trade and the need for the movement of people and products

Historical developments, the development of infrastructure

Differences and relationships of logistics and supply chains, supply partners and networks

Value and value chains
Module 2 - Logistics and Supply Chain Strategy
Understanding supply and demand, business models, economies of scale, the business life cycle
Corporate and business strategy, customer value and customer service strategy
Supply chain strategy, push and pull strategies, value added functions of supply chains
Developing logistics strategy, cost and risk factors
Module 3 - The Relationship Between Marketing and Logistics
Relevance of the 4Ps to marketing logistics, the importance of customer value
Order cycle times and stages, measuring customer service, customer retention
Consequences of stockouts, the Pareto Principle, the classification of stock/inventory items
Market driven supply chains, market segmentation
Module 4 - Industrial and consumer products
The product life cycle, logistics strategies for each stage
Product characteristics, dimensions, weight, volume, values, substitutability, risk characteristics
Product packing and packaging materials
Product pricing, policies, constraints and strategies, incentive pricing, quantity discounts
Module 5 - Sourcing and Procurement
Supplies and suppliers, principles of sourcing, supplier appraisal, partnership sourcing
Procurement and purchasing objectives for continuous operations, continuity of supply
Procurement strategies for manufacturing, distributive and service-providing organizations
Economic order quantity, documents used in procurement and purchasing
Module 6 - Receipt and Storage of Stock/Inventory
Receiving procedures, quality inspections, sources of incoming consignments, documentation
The storage and control of stock/inventory, storage systems, economy of movement, palletisation
Storage equipment, manual and mechanised materials handling
Functions of warehouses, location, layout and design, floors, doors, lighting, security
Module 7 - Stock/Inventory Control, Order Processing and Issuing
Stock/inventory control, identification, prevention of fire, theft, pilfering, fraud and damage
Common stock levels set, their purposes and control
Issues of stock/inventory to users or customers, authorisation, control and documentation
Order processing or fulfillment, order preparation, picking and marshalling, packing and despatching
Module 8 - Transportation
Considerations in selecting modes of transportation: road, rail, water, air, pipeline.
Duties of freight forwarders, why they are used, freight handling
Unit loads and palletisation, containerisation: advantages, bulk freight and groupage
Intermodal transportation, piggy-back rail-truck, own vehicle fleet operation considerations
Module 9 - Operations Management
Role of operations management in supply chains, product design and development
Production strategies, levels, planning, control; product range, mix, specialisation and diversification Methods of production: job, batch, flow
Inspections and quality control, work study and work measurement, quality assurance
Module 10 - Lean Logistics and Supply Chain Management
Lean principles and lean thinking in logistics and supply chain management, reducing wastes
Just-in-time and the kanban, pull demand driven supply systems
One and two tier suppliers, agile supply chains, linear and parallel processing
Supplier relationships, buyers and sellers markets, partnership sourcing methodology
Module 11 - Facility and Site Location
The importance of facility location for trading, distributive, service-providing businesses
Distribution centres, locations and purposes, factory and plant facility location, warehouse location
Reverse logistics, returns, defective products, liability laws, product recall, outsourcing logistics
Reverse logistics in eCommerce, avoiding losses and damages in transit, insurance
Module 12 - Project Management, Disaster Management and Humanitarian Aid & Relief
Project management, activities, project teams; industrial, commercial and humanitarian projects
Primary project objectives, focus, scope, specifications, quality/cost relationship
Emergency planning and disaster/emergency management, humanitarian logistics
Communication and incident assessment, rapid action, considerations, mobilisation
WHAT IS INCLUDED IN THE MODEST CIC FEE
 Your CIC Fee includes:-
Your enrolment/registration with Cambridge International College, and your own high-quality, professionally produced and illustrated comprehensive International CIC Study & Training Publications.
A detailed, professional 'Study & Training Guide' with full instructions on how to study to achieve success and gain top results.  The Guide includes detailed advice on how to answer Self-Assessment Tests, Training Tests and Examinations.
Self-Assessment Tests and Recommended Answers for them, and a Progress Chart.
Two Progress/Training Tests (which can be used as 'Past Papers/Questions') with an optional Tutorial Support Service.
The Final Examination** sat under Invigilation/Supervision in your own area - full details, guidance and explanation of how your Examination will be arranged and how Invigilation is conducted will be provided when you register.  Note, CIC arranges Examinations in over a hundred countries worldwide for thousands of Members every year; it is a flexible, straightforward process and will be arranged when YOU are ready to write your Examination.  **An Assignment Option is available instead of an Exam for the 'Covid-19' (Corona) virus period.
The prestigious Cambridge International College Diploma on successful completion of your Study & Training and on passing the Final Examination.
Your personal page on CIC's Member Services website with access to results, despatch details, advice and guidance, and more: www.cambridgeinternationalcollege.co.uk
Regular information and news including: Newsletters with details of special offers and new Programs and much more; and Competition Forms; by email and post.
Everything needed for your Study & Training success is included in the CIC Fee.
Additionally:
Further Study and Training Advice, and Assistance is available before, during and after CIC Study & Training; Members may ask CIC's team of experienced Consultants for advice on further study and Programmes to improve career prospects and advancement. 
The course is ideal for all personnel - of all levels up to and including managers and executives - who are involved in any way with logistics, materials management, supply, or customer service.  Whether you are already employed in this field, whether your aim is to gain promotion, or whether you are looking to enter this wide and important career area, this is a Program to increase the range of successful employment opportunities and successful careers which can be achieved.  Furthermore, it allows access to such a wide range of careers which can be general, or which allows specialisation in one or more of the many topics covered by this Program.
Further studies are available in these areas, in "sister" subjects such as Purchasing & Resourcing, and at higher and wider levels such as Baccalaureate and EBA, with CIC.
There is a wide range of options for further study - see the "Related Courses" section for suggestions - which include Honours Diplomas, ABA & Baccalaureate Programmes, and the 'Double Award' EBA & BBA Bachelor degree Programme.  You are welcome to ask the College for advice, and of course you can see details of these Programmes on this website.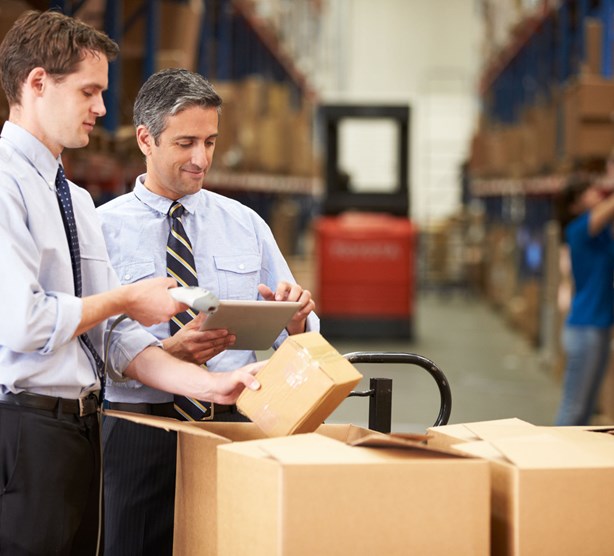 Sign up to this course
Payment Options:
Duration & Assessments
The Study Period is one year (12 months) but this is flexible; the Diploma can be completed in a shorter period, or you can take longer if necessary.
READ MORE »
To gain your Diploma you need to sit and pass an Examination** (based entirely upon the contents of the Study Materials provided to you in your Program Fee). Full and clear details about preparing for and sitting the Exam are provided to you, including in your Study & Training Guide, when you enrol. The clear information explains when, where and how your Examination will be arranged - it is a simple and straightforward process, which hundreds of thousands of other Members have successfully gone through. If you study well and follow the advice in the CIC Study & Training Guide you should be able to achieve high marks and good grades - and obtain your prestigious International Diploma!
**An Assignment Option is available instead of an Exam for the 'Covid-19' (Corona) virus period.
(See the College Prospectus, or the "Frequently Asked Questions" section on the "Contact Us" page of this website, if you would like more information.)
Result
An international accredited qualification for professional development and career success showing you have skills, competence and knowledge in these topics.