Mastery of Management Graduate Diploma on
Marketing Strategy
A Program which provides a practical, strategic, managerial approach to marketing, to balance organisation objectives and resources against needs and opportunities in the marketplace.
This Program looks at marketing concepts from a strategic point of view, and provides a framework for marketing and management thinking; it considers how to undertake strategic market planning and develop core strategy; to define and segment markets, build relationships through customer satisfaction, quality, value and service; and achieve growth.  Marketing has a crucial business role - it helps identify customer's needs and wants and determines which target markets a company can serve and how best to do so; marketing then helps guide the design of appropriate products, services and programmes to serve these markets.  This Program covers these key concepts and how to apply modern strategic marketing, including in product and service firms, consumer and business markets, profit and non-profit organisations, domestic and global companies and small and large businesses.
ALSO:
(1) Anybody enrolling for this Programme before 31st December 2023 will also be enrolled FREE for a Course on Leadership /Management; the only requirement is that you provide your personal email address to the College on enrolment.
(2) During the "Covid-19" (Corona) virus pandemic and in lock-down periods, affected Members may be allowed to take Assignments (home-based course work) instead of or in addition to sitting Examinations to complete the Programme; details can be provided on request after enrolment onto the Programme.
Summary of major topics
What is included
Related courses
Study & Career development
Summary of Major Topics:
Strategic marketing planning, a strategic audit
The mission and from mission to strategic objectives
Developing growth strategies
Marketing as part of strategic planning, marketing's role, the marketing process
Marketing strategy and strategies for competitive advantage
Developing the marketing mix
The marketing plan, swot analysis, objectives and issues
Strategic marketing: programmes, budgets, controls, organisation
Market segmentation and targeting, satisfying human needs
Levels of market segmentation: consumer markets, business markets, international markets
Developing market segments, market targeting, evaluating market segments, segment strategy
Product positioning, differentiating markets
Choosing and implementing a positional strategy
Selecting and creating the right competitive advantages
Communicating and delivering the chosen position
Building customer relationships
Customer satisfaction, quality, value, service
Value chains and total quality management
Customer retention and customer relationship management
Identifying the company's competitors, their objectives, and identifying their strategies
Assessing competitors' strengths, weaknesses and reaction patterns
Designing the competitive intelligence system
Competitive strategies: market-leader, market-challenger, market-follower, market-niche
Balancing customer-competitor orientations
Innovation and new-product development, reasons for failures and new-product success
New-product development: idea generation, idea screening, concept development 
Testing, product development, test marketing and commercialisation
Product life-cycle strategies
New-product pricing strategies: market-skimming pricing, market-penetration pricing
Product-mix pricing strategies, product line pricing, promotional pricing, value pricing
Captive-product pricing, by-product pricing, product-bundle pricing, psychological pricing
Price-adjustment strategies, discount and allowance pricing, segmented pricing
Geographical and international pricing, price changes
The strategic marketing management framework
Corporate strategy and marketing strategy; plans and programmes, strategy development
Marketing models: BCG matrix, Ansoff Growth Matrix
Growth strategies: penetration, market development, diversification, integration, stability
Marketing and competitive strategy, generic strategy; attack and defence strategies
Your CIC Fee includes:-
Your enrolment/registration with Cambridge International College, and your own high-quality, professionally produced and illustrated comprehensive Core Study Publication and supplementary Study Publication.
Study & Training Guidance with advice on how to study to achieve success and gain top results. 
A detailed, professionally written Examinations Guide which includes expert advice, guidance and tips on how to prepare for, approach and answer Examinations in order to achieve the best results.
Test Questions / 'Past Papers/Questions'.
The Final Examination sat under Invigilation/Supervision in your own area - full details, guidance and explanation of how your Examination will be arranged and how Invigilation is conducted will be provided when you register.  Note, CIC arranges Examinations in over a hundred countries worldwide for thousands of Members every year; it is a flexible, straightforward process and will be arranged when YOU are ready to write your Examination.
The prestigious Cambridge International College Mastery of Management Graduate Diploma when you pass the Final Examination.
Your personal page on CIC's Member Services website with access to results, despatch details, advice and guidance, and more: www.cambridgeinternationalcollege.co.uk
Regular information and news including: Newsletters with details of special offers and new Programs and much more; and Competition Forms; by email and post.
Everything needed for your Study & Training success is included in the CIC Fee.
Additionally:
Further Study and Training Advice, and Assistance is available before, during and after CIC Study & Training; Members may ask CIC's team of experienced Consultants for advice on further study and Programmes to improve career prospects and advancement. 
CIC's experienced and helpful staff can assist with numerous special requests, such as reference/recommendation letters and transcripts, and more, by post and email.
This Program is a high-level marketing program, designed to impart the strategic knowledge, analytical skills and understanding required for those in, or hoping to rise to, high-level positions within marketing departments, and to business, strategic and managerial roles generally. 
This graduate/MBA/MA-level Program is confirmation of your ability to successfully undertake further studies at graduate and postgraduate levels, in business, marketing, management and related studies.
There is a wide range of options for further study - see the "Related Courses" section for suggestions – which include the 'wider' syllabus ABA & Baccalaureate Programmes and the 'Double Award' EBA & BBA Bachelor degree Programme, and the 'Double Award' EMBA & MBA degree Programme.  You are welcome to ask the College for advice, and of course you can see details of these Programmes on this website.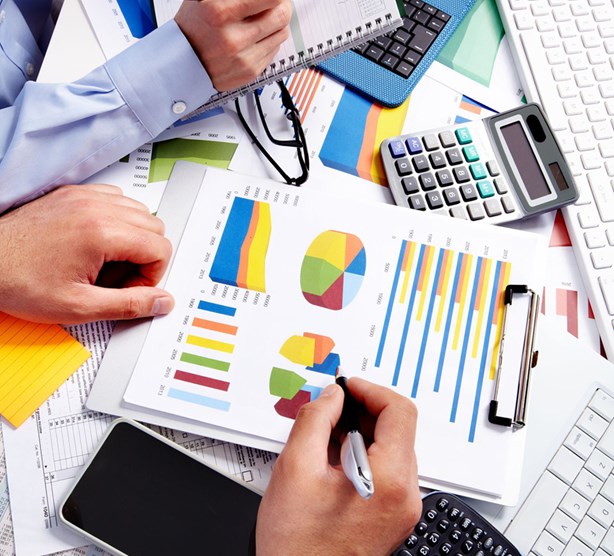 Sign up to this course
Payment Options:
Duration & Assessments
The standard Study Period is one year (12 months) but the actual time taken to complete the Mastery of Management Graduate Diploma is flexible.
READ MORE »
To gain your prestigious high-level Mastery of Management Graduate Diploma you must sit and pass a written Examination/Assessment.  Full and clear details about this are provided to you, including in your Study & Training Guide, after you have enrolled.  The clear information explains when, where and how your Examination/Assessment will be arranged - it is a simple and straightforward process, which hundreds of thousands of other Members have successfully gone through.  If you study well, and follow the advice in the CIC Study & Training Guide, then you should be able to achieve a good result and obtain your respected Graduate Diploma!
During the "Covid-19" (Corona) virus pandemic, Members may opt to take an Assignment (home-based course work) instead of an Examination to complete the Program.
(See the College Prospectus, or the "Frequently Asked Questions" section on the "Contact Us" page of this website, if you would like more information.)
Result
A professional, post-graduate level qualification, ideal for high-level responsibility in economic management, business, planning and related career areas.