Diploma on
Health & Safety in the Workplace
Learn how to manage and control health and safety issues and ensure a safe working environment for all staff, employees and others in the workplace.
This Program teaches employers, management and appointed personnel how to organise and put in place a safe work environment and to ensure the health, safety and security of personnel and others in the workplace.  The Program teaches and explains how to conduct risk assessments and to identify hazards and risks, and explains many types and categories of risks in many workplaces including construction sites, schools, restaurants, hotels, factories and stores - and how to overcome them.  Implementing the knowledge taught and advice given in this Program will help avoid accidents which can affect employees and employers and help avoid injury, reduced output, accident investigation and legal costs.  The Program deals with accident-prevention actions, risk assessment and implementation of health and safety rules and measures.
ALSO:
(1) Anybody enrolling for this Program before 31st October 2020 will also be enrolled FREE for a Course on Leadership & Organisation; the only requirement is that you provide your personal email address to the College on enrolment.
(2) During the "Covid-19" (Corona) virus pandemic, Members may opt to take an Assignment (home-based course work) instead of an Examination to complete the Program.
Summary of major topics
What is included
Related courses
Study & Career development
Major Topics Covered in this Diploma Program include:
Managing workplace health & safety; legal matters, responsibilities.
Hazards, risk assessment, policy.
Workplace safety, buildings, environs, layout, housekeeping, equipment.
Accident prevention, avoiding trips and falls.
Fire safety: ignition sources, fuel, oxygen, combustible materials.
Fire risk assessment, eliminating fire hazards, precautions, fire extinguishers.
Working at height, ladders, mobile platforms, roof work.
Building & construction sites, traffic, waste.
Equipment: training, hazards and dangers, safety guards, controls.
Equipment positioning and layout, space, maintenance, tools, gas, pressure.
Transport, route planning, movement of vehicles, planning aisles.
Materials handling equipment, systems, training, supervising operators.
Electricity, current, circuits, conductors, insulators, power, hazards.
Noise, vibrations, risks, potential damages, machinery and precautions, controlling noise.
Hazardous and explosive substances, storage of dangerous substances.
Radiation: risks and exposure, machines with radioactivity risks. 
Occupational skin diseases, causes, prevention
Catering, kitchens, food preparation, cleaning and hygiene.
Potential injuries in kitchens, dermatitis worries, premises management, H & S officers.
Psychological health, stress, job design, counselling.
HR policy, harassment, bullying and equal opportunity.
Educational establishments, hazards, injuries, school grounds, supervisors, staff, fire, medical facilities, stairs.
Health protection, first aid, accident control; liability insurance.
VDUs, protective equipment, training.
WHAT IS INCLUDED IN THE MODEST CIC FEE
 Your CIC Fee includes:-
Your enrolment/registration with Cambridge International College, and your own high-quality, professionally produced and illustrated comprehensive International CIC Study & Training Publications.
A detailed, professional 'Study & Training Guide' with full instructions on how to study to achieve success and gain top results.  The Guide includes detailed advice on how to answer Self-Assessment Tests, Training Tests and Examinations.
Self-Assessment Tests and Recommended Answers for them, and a Progress Chart.
Two Progress/Training Tests (which can be used as 'Past Papers/Questions') with an optional Tutorial Support Service.
The Final Examination** sat under Invigilation/Supervision in your own area - full details, guidance and explanation of how your Examination will be arranged and how Invigilation is conducted will be provided when you register.  Note, CIC arranges Examinations in over a hundred countries worldwide for thousands of Members every year; it is a flexible, straightforward process and will be arranged when YOU are ready to write your Examination.  **An Assignment Option is available instead of an Exam for the 'Covid-19' (Corona) virus period.
The prestigious Cambridge International College Diploma on successful completion of your Study & Training and on passing the Final Examination.
Your personal page on CIC's Member Services website with access to results, despatch details, advice and guidance, and more: www.cambridgeinternationalcollege.co.uk
Regular information and news including: Newsletters with details of special offers and new Programs and much more; and Competition Forms; by email and post.
Everything needed for your Study & Training success is included in the CIC Fee.
Additionally:
Further Study and Training Advice, and Assistance is available before, during and after CIC Study & Training; Members may ask CIC's team of experienced Consultants for advice on further study and Programmes to improve career prospects and advancement. 
CIC's experienced and helpful staff can assist with numerous special requests, such as reference/recommendation letters and transcripts, and more, by post and email.
This Program will assist in developing a successful career in health & safety management (including occupational health and safety) and many related Human Resource (HR), and general supervisory and managerial positions.  Health and safety training is vital for a huge range of employment positions and careers, including office-based, production/manufacturing/construction, catering and others - in fact, any involving people; and it is also essential knowledge for all managers, directors and business people responsible for staff and employees.  Increasingly, companies are looking for specialist health and safety professionals, and this Program will provide the training and understanding needed to allow those who study it to apply for and efficiently carry out such posts and responsibilities.  
This is relevant to a wide range of managerial, HR, legal and risk-based studies, which CIC provides to higher levels, and which are offered by a wide variety of other educational institutions worldwide.
There is a wide range of options for further study - see the "Related Courses" section for suggestions - which include Honours Diplomas, ABA & Baccalaureate Programmes, and the 'Double Award' EBA & BBA Bachelor degree Programme.  You are welcome to ask the College for advice, and of course you can see details of these Programmes on this website.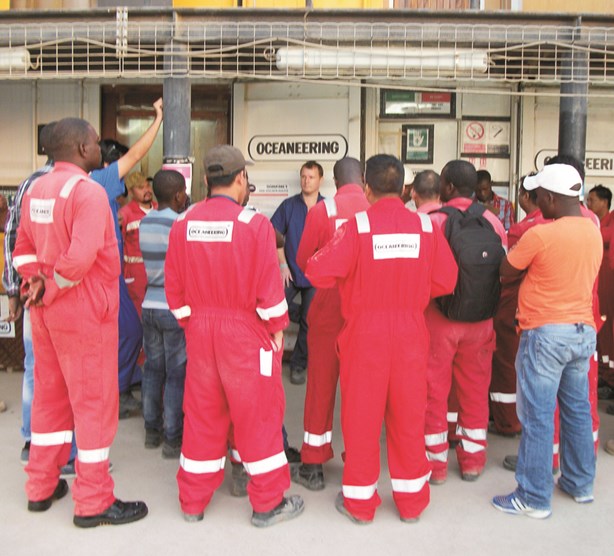 Sign up to this course
Payment Options:
Duration & Assessments
The Study Period is one year (12 months) but this is flexible; the Diploma can be completed in a shorter period, or you can take longer if necessary.
READ MORE »
To gain your Diploma you need to sit and pass an Examination** (based entirely upon the contents of the Study Materials provided to you in your Program Fee). Full and clear details about preparing for and sitting the Exam are provided to you, including in your Study & Training Guide, when you enrol. The clear information explains when, where and how your Examination will be arranged - it is a simple and straightforward process, which hundreds of thousands of other Members have successfully gone through. If you study well and follow the advice in the CIC Study & Training Guide you should be able to achieve high marks and good grades - and obtain your prestigious International Diploma!
**An Assignment Option is available instead of an Exam for the 'Covid-19' (Corona) virus period.
(See the College Prospectus, or the "Frequently Asked Questions" section on the "Contact Us" page of this website, if you would like more information.)
Result
An international accredited qualification for professional development and career success showing you have substantial skills, competence and knowledge.