Diploma on
Health & Safety in the Workplace
Learn how to manage and control health and safety issues and ensure a safe working environment for all staff, employees and others in the workplace.
This Program teaches employers, management and appointed personnel how to organise and put in place a safe work environment and to ensure the health, safety and security of personnel and others in the workplace.  The Program teaches and explains how to conduct risk assessments and to identify hazards and risks, and explains many types and categories of risks in many workplaces including construction sites, schools, restaurants, hotels, factories and stores - and how to overcome them.  Implementing the knowledge taught and advice given in this Program will help avoid accidents which can affect employees and employers and help avoid injury, reduced output, accident investigation and legal costs.  The Program deals with accident-prevention actions, risk assessment and implementation of health and safety rules and measures, including for COVID-19.
ALSO:
(1) Anybody enrolling for this Programme before 31st December 2023 will also be enrolled FREE for a Course on Leadership /Management; the only requirement is that you provide your personal email address to the College on enrolment.
(2) During the "Covid-19" (Corona) virus pandemic and in lock-down periods, affected Members may be allowed to take Assignments (home-based course work) instead of or in addition to sitting Examinations to complete the Programme; details can be provided on request after enrolment onto the Programme.
Summary of major topics
What is included
Related courses
Study & Career development
Major Topics Covered in this Diploma Program include:
Module 1 - Managing Health & Safety in the Workplace
Why H & S measures are essential, legal requirements, management's responsibilities
H & S issues relating to employees, visitors to the workplace, consumers of products; hazards, risks
Risk assessment, aims, identification, consultations, controlling identified risks, documentation, actions
The Health & Safety policy, investigating accidents and "near misses", changes in the workplace
Module 2 - Providing a Safe Place to Work In
The variety of workplaces, creating a safe workplace, buildings, the work environment, maintenance
Workplace layout, efficient and safe use of space, reducing movements, noise reduction
Toilets, hygiene, housekeeping, cleanliness, obstructions, machinery, inspections, safety devices
Accident prevention, fire drills, slip and trip injuries, floors, spillages, doors, cables, warning signs
Module 3 - General Fire Safety
Sources of ignition, fuel and oxygen in workplaces, why fires can spread, preventing the spread of fire
Fire risk assessments, fire surveys, fire certificates, combustible materials, heat transmission
Eliminating fire hazards, safe storage, warning notices, security and fire prevention regulations
Fire alarm systems, evacuation procedures, fire-fighting equipment, smoke detectors, fire extinguishers
Module 4 - Working at Height, Building & Construction Work
Causes of falls, accident prevention measures, training of employees, safe access, protecting workers
Safety measures for ladders, step ladders, mobile elevation platforms, roof work; inspections, checks Hazards on building and construction sites; duties of clients, contractors and supervisors, waste disposal
Fire avoidance, securing safe site boundaries, protecting the public, traffic control, specific hazards
Module 5 - Safe Use of Equipment in the Workplace
Responsibilities, training, equipment hazards, moving parts, harmful emissions, operational rules
Safety guards on equipment, the right controls and positioning, avoiding accidents and damage
Safety working with mobile equipment, hand-held tools, in confined spaces, gas and high pressures
Equipment checks and maintenance, schedules, power supply, protective clothing and equipment
Module 6 - Transport in the Workplace and Materials Handling
Hazards associated with transport and movement of people and materials, equipment safety
Route planning, vehicle risks, minimising journey distances, pedestrian lanes, aisles, alarms, seat belts
Manual and powered materials handling, manual handling equipment, safe materials handling system
Powered handling, advantages, equipment, tractors, forklifts, cranes, training of operators, signals
Module 7 - Safe Use of Electricity in the Workplace, Noise and Vibration Issues
Electrical current, circuits, installations, amps, voltage, conductors, insulators, resistors, fuses, plugs
Hazards with electricity, shocks, burns, fires, explosions, power cables, assessing and reducing risks
Noise in the workplace, risks and controls, noise level, noise problems, noise reduction, protection
Vibrations at work, hand-arm vibration syndrome, assessing vibration risks, actions to take, surveillance
Module 8 - Hazardous Substances and Dangerous Radiations in the Workplace
Harmful solids, liquids, powders, gases, dusts, fumes, health risks, assessing risks, controlling exposure
Specific problems and prevention, banned substances, asbestos, lead, occupational skin diseases
Radiation in industry, ionizing and non-ionizing radiations, exposure, actions to manage risks
Flammable and explosive substances, types, precautions, safe storage and transportation
Module 9 - Health & Safety in Kitchens and Eating Places
The catering sector, duty of care to consumers, the role of H & S enforcement officers
Food preparation, kitchens, hazards, bacteria, contamination control, cleaning, safety, kitchen refuse Preventing accidents, slips, trips, hot surfaces, equipment, liquids, knives, glass, dermatitis, chemicals
Food and catering premises, cleaning schedules, dining areas, service, crockery, tables, hygiene
Module 10 - Psychological Health Hazards in the Workplace
Anxiety, depression, work-related stress; effects, causes, work conditions, dealing with stress, change
Job design, work organisation, balancing job demands and pressure, job security, communications
Employee counselling, joint problem solving, two-way discussions, avoiding disciplinary action
The HR/personnel policy, fairness, equality of treatment, avoiding harassment, equal opportunities
Module 11 - Health and Safety in Educational Establishments
Schools as workplaces, employers, employees, pupils, parents; hazards and risks in schools
Main types of injuries, sports, slips, trips, stairs, playgrounds; supervision, behaviour, hazard surveillance
Responsibilities of school employers and employees, school health & safety policy, activities, the law
School security, protecting pupils, staff and school property, access control, first aid, medical facilities; COVID-19 safety principles, symptoms, physical distancing, guidelines, posters, communicating with parents
Module 12 - Health Protection, First Aid, Equipment, Personal Protective Equipment (PPE)
Provision of facilities, first aiders, needs assessment for the workforce, factors to consider, risks; first aid training, first aid materials and equipment, employers' liability insurance, liabilities for negligence
Display screen equipment, avoiding physical problems for employees, reducing hazards, benefits
Personal protective equipment (PPE), suitability, types of protection, provision, use, maintenance
COVID-19 and virus outbreaks, symptoms, measures to prevent the spread of COVID-19 at work, vaccinations, employee and employer responsibiities, isolation procedures for COVID-19 found in staff
WHAT IS INCLUDED IN THE MODEST CIC FEE
 Your CIC Fee includes:-
Your enrolment/registration with Cambridge International College, and your own high-quality, professionally produced and illustrated comprehensive International CIC Study & Training Publications.
A detailed, professional 'Study & Training Guide' with full instructions on how to study to achieve success and gain top results.  The Guide includes detailed advice on how to answer Self-Assessment Tests, Training Tests and Examinations.
Self-Assessment Tests and Recommended Answers for them, and a Progress Chart.
Two Progress/Training Tests (which can be used as 'Past Papers/Questions') with an optional Tutorial Support Service.
The Final Examination** sat under Invigilation/Supervision in your own area - full details, guidance and explanation of how your Examination will be arranged and how Invigilation is conducted will be provided when you register.  Note, CIC arranges Examinations in over a hundred countries worldwide for thousands of Members every year; it is a flexible, straightforward process and will be arranged when YOU are ready to write your Examination.  **An Assignment Option is available instead of an Exam for the 'Covid-19' (Corona) virus period.
The prestigious Cambridge International College Diploma on successful completion of your Study & Training and on passing the Final Examination.
Your personal page on CIC's Member Services website with access to results, despatch details, advice and guidance, and more: www.cambridgeinternationalcollege.co.uk
Regular information and news including: Newsletters with details of special offers and new Programs and much more; and Competition Forms; by email and post.
Everything needed for your Study & Training success is included in the CIC Fee.
Additionally:
Further Study and Training Advice, and Assistance is available before, during and after CIC Study & Training; Members may ask CIC's team of experienced Consultants for advice on further study and Programmes to improve career prospects and advancement. 
CIC's experienced and helpful staff can assist with numerous special requests, such as reference/recommendation letters and transcripts, and more, by post and email.
This Program will assist in developing a successful career in health & safety management (including occupational health and safety) and many related Human Resource (HR), and general supervisory and managerial positions.  Health and safety training is vital for a huge range of employment positions and careers, including office-based, production/manufacturing/construction, catering and others - in fact, any involving people; and it is also essential knowledge for all managers, directors and business people responsible for staff and employees.  Increasingly, companies are looking for specialist health and safety professionals, and this Program will provide the training and understanding needed to allow those who study it to apply for and efficiently carry out such posts and responsibilities.  
This is relevant to a wide range of managerial, HR, legal and risk-based studies, which CIC provides to higher levels, and which are offered by a wide variety of other educational institutions worldwide.
There is a wide range of options for further study - see the "Related Courses" section for suggestions - which include Honours Diplomas, ABA & Baccalaureate Programmes, and the 'Double Award' EBA & BBA Bachelor degree Programme.  You are welcome to ask the College for advice, and of course you can see details of these Programmes on this website.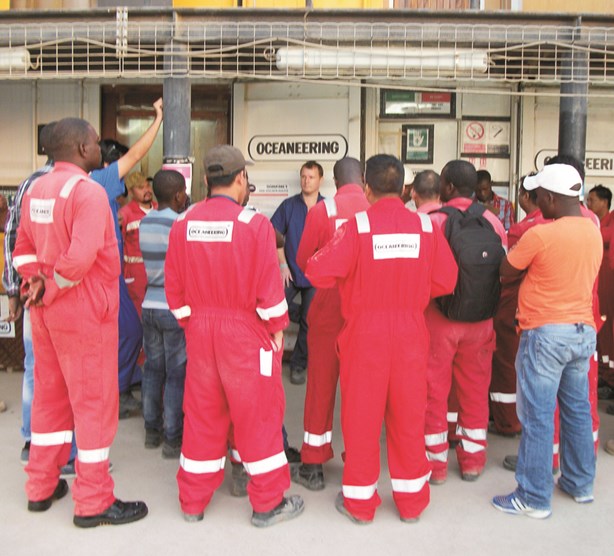 Sign up to this course
Payment Options:
Duration & Assessments
The Study Period is one year (12 months) but this is flexible; the Diploma can be completed in a shorter period, or you can take longer if necessary.
READ MORE »
To gain your Diploma you need to sit and pass an Examination** (based entirely upon the contents of the Study Materials provided to you in your Program Fee). Full and clear details about preparing for and sitting the Exam are provided to you, including in your Study & Training Guide, when you enrol. The clear information explains when, where and how your Examination will be arranged - it is a simple and straightforward process, which hundreds of thousands of other Members have successfully gone through. If you study well and follow the advice in the CIC Study & Training Guide you should be able to achieve high marks and good grades - and obtain your prestigious International Diploma!
**An Assignment Option is available instead of an Exam for the 'Covid-19' (Corona) virus period.
(See the College Prospectus, or the "Frequently Asked Questions" section on the "Contact Us" page of this website, if you would like more information.)
Result
An international accredited qualification for professional development and career success showing you have substantial skills, competence and knowledge.