Diploma on
Communication in Business & Management
This Program explains how to effectively manage communications - internal and external, national and international, written, electronic or oral - and its importance and effects on an enterprise.
All modern managers need to ensure communication is effective; communication might be oral, face-to-face, written, by telephone, fax, email or internet, but whichever method is used it must be effective. This Program explains about creating and managing good communication channels, managing communications systems and teaches about communication as a vital 'tool' of all modern business people and managers, administrators, supervisors and others at all levels of an organisation. This Program teaches about producing effective business letters, memoranda, meetings, report writing, dictation, word processing, desktop publishing, and much more, with numerous examples and specimens.    
ALSO:
(1) Anybody enrolling for this Programme before 31st December 2023 will also be enrolled FREE for a Course on Leadership / Management; the only requirement is that you provide your personal email address to the College on enrolment.
(2) During the "Covid-19" (Corona) virus pandemic and in lock-down periods, affected Members may be allowed to take Assignments (home-based course work) instead of or in addition to sitting Examinations to complete the Programme; details can be provided on request after enrolment onto the Programme.
Summary of major topics
What is included
Related courses
Study & Career development
Module 1 - The Importance of Good Communication
Communication as a vital business and management "tool", availability and accuracy, technology
Communication internally, vertical and horizontal, two-way, information, external communication
The principles of effective communication, sender, recipient, channels, interpretation, barriers
Oral, unspoken, written, telephone, email and other communication methods, advantages and dangers
Module 2 - Forms and Business Documents
Forms as "tools" in business, the many and varied uses of forms, manual and computerised forms
Factors to consider in designing a form, sizes, sequence, standardisation, filing, presentation
Accuracy in completing forms, codes, references, copies, serial numbering and indexes of forms
Illustrations and descriptions of common business documents, and when they might be used
Module 3 - Business Letters
Why business letters are written, business letters compared to informal/social letters, needed features
Good English in business letters, subjects, punctuation, verbs, nouns, pronouns
Sentences as complete statements, continuity, logical sequence of sentences and paragraphs
Planning, drafting and checking letters, research which may be necessary
Module 4 - Improving Written Composition and Style
Variety in the use of words, vocabulary, attracting favourable attention, persuading readers to read on
Adjectives, cardinal and ordinal numbers, verb tenses, the range of adverbs and their uses
The confusion of words, similar of different meanings, spellings and pronunciations
Abbreviations, types, when to use or not use them, slang, colloquialisms, technical words and terms
Module 5 - Communications Concerning Employment and Promotion
Use and preparation of job descriptions and employee specifications, advertisements for vacancies
Application letters, layout, contents, attachments, testimonials, certificates and awards, curriculum vitae
Employment interviews, importance, preparation, conducting interviews, election tests, appointments
Letters regarding promotion, communications from employers to candidates, employees, others
Module 6 - Sales Letters and Literature
Objectives, layout, appearance and contents of sales letters, the wording, styles of writing
Attracting favourable attention, arousing the reader's interest, persuading the reader to buy
Follow-up letters, purposes, contents, offering something extra or new, circulars, personalising circulars
Catalogues, brochures, pamphlets and leaflets, price lists and prices
Module 7 - Enquiries, Quotations, Orders and Payments
Written and other enquiries, covering letters, quotations, terms and conditions of supply, estimates
Orders, pro-forma invoices, acknowledgement, documents for despatches, advice and delivery notes
Documents for payments for goods/services, imports/exports, invoices, statements, bills of exchange
Common terms for accounting and finance matters, profit and loss, final accounts and their purpose
Module 8 - Communications Between Employees
Oral communication, conversations, training, counselling, consultation, formal and informal meetings
Work-related letters to subordinates, memoranda, circulars and other printed literature
Visual and audiovisual communication, organisation charts, linear and bar graphs, pie charts
Reports and report writing, purposes and preparation, audiovisual equipment
Module 9 - Letters of Complaint: from Customers or Clients, to Suppliers
When and why letters of complaint or replies to them might be necessary, objectives, tones
Justified complaints, explaining cause of problem, putting matters right, complainant at fault, remedy Satisfying complainants, maintaining goodwill, politeness, tact, psychology, reminders, warning letters
Creating and using references on letters, what to avoid, writing to professionals, partnerships and firms
Module 10 - Drafting, Dictating, Checking and Despatching Letters
Benefits of drafting letters, clarity, avoiding errors, stock sentences and paragraphs, indexes, notes
Shorthand, dictation, stenographers, assisting with layout and spelling, special instructions, typists
Checking typed letters and documents, responsibility for errors, corrections, checklist before signing
Packing, folding the letter/document, enclosures, despatch methods, selecting the right one
Module 11 - Records and Filing
Information sources, records and data management, collating, analysing, arranging formatting
Filing systems, selecting a system, centralised filing, filing schemes, cross referencing, indexing
Record retention policy, filing equipment, vertical and lateral filing, card filing systems, types of records
Maintaining records by computer, database packages, security of computer data, backups, passwords
Module 12 - Telecommunications, Word Processing and Desktop Publishing
Technological developments, speed and ease of transmission, need for clarity and accuracy
Communication by computer, ADS and broadband, remote access, VPN connection, firewalls
The Internet, internet service providers, websites, email, computer viruses and antivirus software
Bar codes, magnetic strips, smart cards, OCR and scanning, word-processing, desktop publishing
WHAT IS INCLUDED IN THE MODEST CIC FEE
 Your CIC Fee includes:-
Your enrolment/registration with Cambridge International College, and your own high-quality, professionally produced and illustrated comprehensive International CIC Study & Training Publications.
A detailed, professional 'Study & Training Guide' with full instructions on how to study to achieve success and gain top results.  The Guide includes detailed advice on how to answer Self-Assessment Tests, Training Tests and Examinations.
Self-Assessment Tests and Recommended Answers for them, and a Progress Chart.
Two Progress/Training Tests (which can be used as 'Past Papers/Questions') with an optional Tutorial Support Service.
The Final Examination** sat under Invigilation/Supervision in your own area - full details, guidance and explanation of how your Examination will be arranged and how Invigilation is conducted will be provided when you register.  Note, CIC arranges Examinations in over a hundred countries worldwide for thousands of Members every year; it is a flexible, straightforward process and will be arranged when YOU are ready to write your Examination.  **An Assignment Option is available instead of an Exam for the 'Covid-19' (Corona) virus period.
The prestigious Cambridge International College Diploma on successful completion of your Study & Training and on passing the Final Examination.
Your personal page on CIC's Member Services website with access to results, despatch details, advice and guidance, and more: www.cambridgeinternationalcollege.co.uk
Regular information and news including: Newsletters with details of special offers and new Programs and much more; and Competition Forms; by email and post.
Everything needed for your Study & Training success is included in the CIC Fee.
Additionally:
Further Study and Training Advice, and Assistance is available before, during and after CIC Study & Training; Members may ask CIC's team of experienced Consultants for advice on further study and Programmes to improve career prospects and advancement. 
CIC's experienced and helpful staff can assist with numerous special requests, such as reference/recommendation letters and transcripts, and more, by post and email.
Good communications is essential in every type of job - administrative, managerial, personnel, HR and any other - and so this Program is important to anybody who works with others or needs to communicate with others - internal or external to the organisation.  The Program therefore can lead to a wide and enjoyable range of possible careers and positions.
Further and related studies are available, whether complementary Diploma Programs like Secretarial Duties, Office Management, and others; or Honours Diploma and Baccalaureate programmes of study, all designed to increase ability, knowledge, confidence and the likelihood of a very successful career.
There is a wide range of options for further study - see the "Related Courses" section for suggestions - which include Honours Diplomas, ABA & Baccalaureate Programmes, and the 'Double Award' EBA & BBA Bachelor degree Programme.  You are welcome to ask the College for advice, and of course you can see details of these Programmes on this website.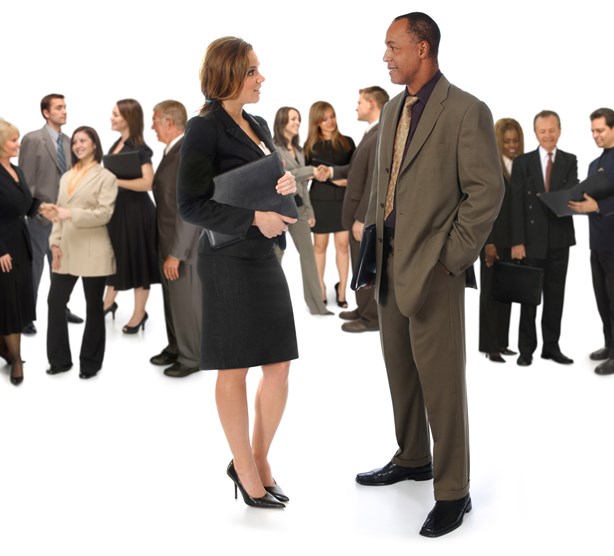 Sign up to this course
Payment Options:
Duration & Assessments
The Study Period is one year (12 months) but this is flexible; the Diploma can be completed in a shorter period, or you can take longer if necessary.
READ MORE »
To gain your Diploma you need to sit and pass an Examination** (based entirely upon the contents of the Study Materials provided to you in your Program Fee). Full and clear details about preparing for and sitting the Exam are provided to you, including in your Study & Training Guide, when you enrol. The clear information explains when, where and how your Examination will be arranged - it is a simple and straightforward process, which hundreds of thousands of other Members have successfully gone through. If you study well and follow the advice in the CIC Study & Training Guide you should be able to achieve high marks and good grades - and obtain your prestigious International Diploma!
**An Assignment Option is available instead of an Exam for the 'Covid-19' (Corona) virus period.
(See the College Prospectus, or the "Frequently Asked Questions" section on the "Contact Us" page of this website, if you would like more information.)
Result
An international accredited qualification for professional development and career success showing you have substantial skills, competence and knowledge.