Executive Mini MBA on
Executive Mini MBA
This unique Course provides many valuable insights, tools, tips, cases and know-how which will accelerate your ability to deal with challenging business management issues.
An Executive Mini MBA can be a wonderful alternative to the traditional MBA, and thousands of business leaders all over the world are taking advantage of this learning opportunity. If you are looking for a way to obtain new skills, learn new business tactics, brush up on modern business practices and/or interested in the possibility of proceeding to a full MBA Course, registering onto the CIC Mini MBA Course will be just right for you.
This Course will help you transform your career and revolutionise how you work. You will quickly develop MBA critical thinking, tactical behaviour and dynamic strategies which really work in practice.
You will rapidly cover and learn many MBA key management and business ideas and concepts to help guide, challenge and inspire you to better results, whatever stage you are in your career.
CIC's Executive Mini MBA Course will guide you through all the aspects covered in a standard MBA degree course offered at any top business school. Our Mini MBA Course focuses on communicating the essence of what a standard MBA degree offers, but in format which is more accessible and which is available as a Distance Training Course for those who cannot afford the time to submit to a full time 2 or 3 year course. If you have already obtained an MBA degree, this Mini MBA Course will serve as a handy and valuable refresher course and practical exercise.
Our Executive Mini MBA Course is designed to be completed over a 12/18 week period by those who dedicate an average of just 3/4 hours per week to each Module, but it can be completed in a shorter period. However, because we understand the time constraints on working individuals, you will be allowed to take up to 52 weeks if needed - without any additional Fee. If you are unable to complete the Course within that time, we will be happy to extend your study period for up to 6 months more for a modest extension charge.
The excellent Executive Mini MBA Course will introduce you to and challenge you in a wide range of different business and top management topics normally covered in a full MBA. It will provide you with the opportunity to learn how much there is to know about business and how to manage a business profitably. It is an exceptionally practical Course which packs a wide range of information into 12 Modules which tackle substantially the same issues as a full MBA.
You will learn the key business insights, comprehensive management practices, benchmarks, and business strategies taught in a full MBA Course - at a tiny fraction of the time and cost - from outstanding, highly qualified contributors with wide real-life business and top managerial experience. Our regularly updated Modules focus on the latest ideas in strategy, marketing, finance, business organisation and governance, risk management, critical thinking, and human resources, all of which will give you a clear advantage in today's ever-evolving business world.
ALSO:
(1) Anybody enrolling for this Programme before 31st December 2023 will also be enrolled FREE for a Course on Leadership / Management; the only requirement is that you provide your personal email address to the College on enrolment.
(2) During the "Covid-19" (Corona) virus pandemic and in lock-down periods, affected Members may be allowed to take Assignments (home-based course work) instead of or in addition to sitting Examinations to complete the Programme; details can be provided on request after enrolment onto the Programme.
Summary of major topics
What is included
Related courses
Study & Career development
This Course is intended to provide invaluable guidance for any manager looking to apply MBA thinking in the real, contemporary world.
This Course is designed to be completed rapidly - in a matter of weeks or months; it is affordable and written in a comprehensive easy-to-study style. 
Syllabus/Contents outline, including:-
Introduction, Study Guidance & Advice
Management and MBA thinking
Personal development for managers
MBA tactics: organising processes & operations 
MBA tactics: organising people 
MBA tactics: accounting, microeconomics
MBA strategy: marketing 
MBA strategy: the environment, strategic planning
MBA strategy: corporate finance and governance 
MBA strategy: global and international business 
Critical MBA thinking: leadership 
Critical MBA thinking: reputation, responsibility
Critical MBA thinking: management essentials
The Course Fee includes everything needed to quickly and successfully complete the Executive Mini MBA Course:
The complete Course Study Material 
A professional study & training guide
A pre-Certification Test and its assessment
International Mini MBA Certification
Despatch by registered post or courier of all the items listed above 
Your own private pages on CIC's special Member Services website including newsletters and results
Automatic acceptance on to most other CIC Courses and Study Programs leading to degrees.
Our Executive Mini MBA Course is the quick and cost-effective way to quickly reach your next career goal and boost your employment profile. It offers you a unique opportunity to equip yourself with top level practical business and management skills which you can put to work immediately.
Our Executive Mini MBA Course has been designed specifically for managers and  professionals in corporate, government and nonprofit roles who need immediate results, and who do not wish - or cannot afford - to spend considerable time and money on a full MBA programme.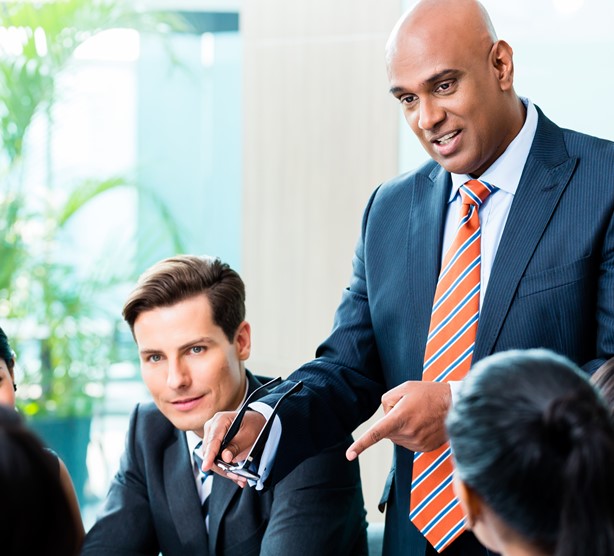 Sign up to this course
Payment Options:
Duration & Assessments
The Course is designed to be completed in 12 to 18 weeks by spending just 3/4 hours per week on each Module, but can be completed in a shorter period.
READ MORE »
A certification Test is provided as part of the fee which helps ensure you have taken on board the key management and business ideas described in the Executive Mini MBA programme.
The certification Test is an-open book assignment in which you use the MBA critical thinking, tactics and strategies which you learn and come to understand through the programme.
Result
The Course will enable you to use MBA critical thinking to take your business knowledge, practice and leadership to a new level, which you can apply every day.