Diploma on
Credit Management & Control
A Program which clearly and comprehensively teaches about Credit, Credit Management, dealing with Customer Accounts, and Debt Control
Any business which sells goods or provides services 'on credit' - that is, without receiving payment at once - is exposed to the very real risk that customers or clients might 'default', that is, not settle their debts when they fall due for payment.  Such 'bad debts' can seriously affect the operations and profitability of a business, and so must be kept to the bare minimum.  It is the important task of the credit manager and/or accounts managers and personnel, or the owner or manager of a small business, or an appointed official or executive of larger businesses - to formulate a 'credit policy' to control and manage the credit extended to its customers or clients.  The credit control process needs to be understood and followed, with adequate checks made on "creditworthiness" of new and existing customers, and 'credit limits' (how much credit is allowed and for how long) must be set.  A major responsibility of a credit manager is to ensure debts are collected on time, that any signs a customer might default are acted upon early, and that any overdue debts are "chased" to avoid losses.  This Program covers all those topics, and many more of great value to all businesses.
ALSO:
(1) SPECIAL OFFER Valid until 31st December 2023
This Special Offer provides a FREE course on Key Concepts In Accounting & Finance to anyone who enrols* for any Diploma Program in: Accounting & Finance in Business & Management; Business Bookkeeping & Accounting; Cost Accounting; Financial Management; OR for any Honours Diploma, Baccalaureate or EBA Programme with an Accounting or Finance specialisation.
*This Special Offer is only valid for new enrolments; no other offer or free course applies with this Special Offer.
(2) During the "Covid-19" (Corona) virus pandemic and in lock-down periods, affected Members may be allowed to take Assignments (home-based course work) instead of or in addition to sitting Examinations to complete the Programme; details can be provided on request after enrolment onto the Programme.
Summary of major topics
What is included
Related courses
Study & Career development
Module 1 - Introduction to credit management
Commercial and consumer credit

The major forms of credit.

The benefits to manufacturers/producers, vendors and consumers of credit availability.

Risks in allowing credit to customers.
Module 2 - Introduction to credit control
The meaning of liquidity; liquidity management
External methods of improving liquidity
Sources of information about customers
Data Protection laws
Module 3 - The credit control function
The credit control process
Credit control activities
Credit control policy and procedures
Application forms for credit
Module 4 - Financial analysis of customer accounts
Analysing customer accounts: liquidity, profitability, gearing
Profitability and performance indicators
Working capital cycles
Financial position measures
Module 5 - Credit scoring systems
Credit risk level
Credit scoring and calculating scores
Shortcomings of credit scoring
Summary of equation and ratio measures
Module 6 - Granting credit
Factors affecting the decision
Refusing credit
Changes in credit terms
Half-way house credit
Module 7 - Setting up customer accounts
Policies and procedures letter and contents
Credit period, limits, terms and discounts
Penalties for late payments
Credit insurance for sales
Module 8 - Running customer accounts
Customers and contracts
Elements of contracts
Terms of commercial contracts
Breaches of contract
Module 9 - Legal considerations
Selling and statute law
Trade descriptions laws
Sales of Goods laws
Consumer credit laws
Module 10 - Monitoring customer accounts
Trading history review, average periods credit reviews, materiality
Receivables (aged debtor) reports; interpretation, analysis and use
Communications regarding chasing debts
Doubtful and bad debts, provisions for doubtful debts
Module 11 - Methods of collecting trade debt
Credit insurance
Factoring and invoice discounting
Third parties for collecting debts
Checking contract of sale agreements and breaches of contract
Module 12 - Taking a customer to court
The court system and claims
Legal terms and enforcement of judgements
Customers and insolvency, writing off
Administrators and administrative receivers
 Your CIC Fee includes:-
Your enrolment/registration with Cambridge International College, and your own high-quality, professionally produced and illustrated comprehensive International CIC Core Study Publication and an additional professionally produced and written publication 'Introduction to Credit Management' publication.
A detailed, professional 'Study & Training Guide' with full instructions on how to study to achieve success and gain top results.  The Guide includes detailed advice on how to answer Tests and Examinations.
Practice Training Tests and Activities (which can be used as 'Past Papers/Questions') and Recommended Answers for them.
The Final Examination** sat under Invigilation/Supervision in your own area - full details, guidance and explanation of how your Examination will be arranged and how Invigilation is conducted will be provided when you register.  Note, CIC arranges Examinations in over a hundred countries worldwide for thousands of Members every year; it is a flexible, straightforward process and will be arranged when YOU are ready to write your Examination.  **An Assignment Option is available instead of an Exam for the 'Covid-19' (Corona) virus period. 
The prestigious Cambridge International College Diploma on successful completion of your Study & Training and on passing the Final Examination.
Your personal page on CIC's Member Services website with access to results, despatch details, advice and guidance, and more: www.cambridgeinternationalcollege.co.uk
Regular information and news including: Newsletters with details of special offers and new Programs and much more; and Competition Forms; by email and post.
Everything needed for your Study & Training success is included in the CIC Fee.
Additionally:
Further Study and Training Advice, and Assistance is available before, during and after CIC Study & Training; Members may ask CIC's team of experienced Consultants for advice on further study and Programmes to improve career prospects and advancement. 
CIC's experienced and helpful staff can assist with numerous special requests, such as reference/recommendation letters and transcripts, and more, by post and email.
This Program is ideal for careers in all aspects of credit management, and debt and credit control.  Whether this course is studied for these specific careers, or to open up or secure a career in accounting generally, in financial control and management monitoring of an organization's finances, this course will provide the skills and knowledge needed for success and advancement. 
There is a wide range of options for further study - see the "Related Courses" section for suggestions - which include Honours Diplomas, ABA & Baccalaureate Programmes, and the 'Double Award' EBA & BBA Bachelor degree Programme.  You are welcome to ask the College for advice, and of course you can see details of these Programmes on this website.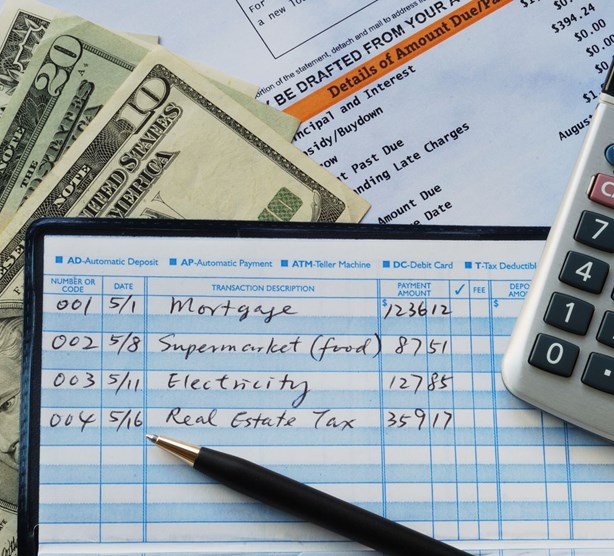 Sign up to this course
Payment Options:
Duration & Assessments
The Study Period is one year (12 months) but this is flexible; the Diploma can be completed in a shorter period, or you can take longer if necessary.
READ MORE »
To gain your Diploma you need to sit and pass an Examination** (based entirely upon the contents of the Study Materials provided to you in your Program Fee). Full and clear details about preparing for and sitting the Exam are provided to you, including in your Study & Training Guide, when you enrol. The clear information explains when, where and how your Examination will be arranged - it is a simple and straightforward process, which hundreds of thousands of other Members have successfully gone through. If you study well and follow the advice in the CIC Study & Training Guide you should be able to achieve high marks and good grades - and obtain your prestigious International Diploma!
**An Assignment Option is available instead of an Exam for the 'Covid-19' (Corona) virus period.
(See the College Prospectus, or the "Frequently Asked Questions" section on the "Contact Us" page of this website, if you would like more information.)
Result
An international accredited qualification for professional development and career success showing you have substantial skills, competence and knowledge.