NEWS & INFORMATION
Rwanda, development & CIC's home - Jersey, Britain
27/04/2017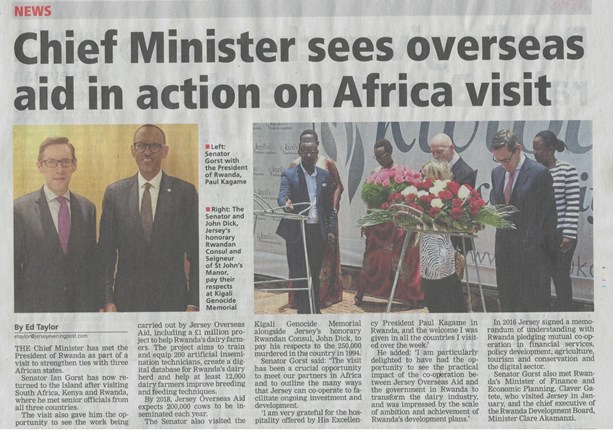 Cambridge International College (CIC) has been providing international, professional education, study and training to Members in Rwanda (as well as to Members worldwide) for many generations, and we look forward to the on-going success of CIC's Rwandan Members!
This article demonstrates close links and support between Rwanda and the home of CIC's HQ - Jersey, Britain. To demonstrate Cambridge International College's support of cooperation and development, the College offers a 20% Fee reduction to any Rwandans who enrol with the College between 1st May and 30th September 2017 (so long as when sending Fees and an Enrolment Form this article and the '20% fee reduction Development Offer' are mentioned).
To all men and women in Rwanda, youthful or mature, greatly experienced or with less work experience, we encourage you to develop your skills and knowledge, your employment and career development opportunities, with CIC.
(A pdf of the full newspaper article is available on request).
Share this: