NEWS & INFORMATION
EALP Accreditation and Certifications
01/01/2020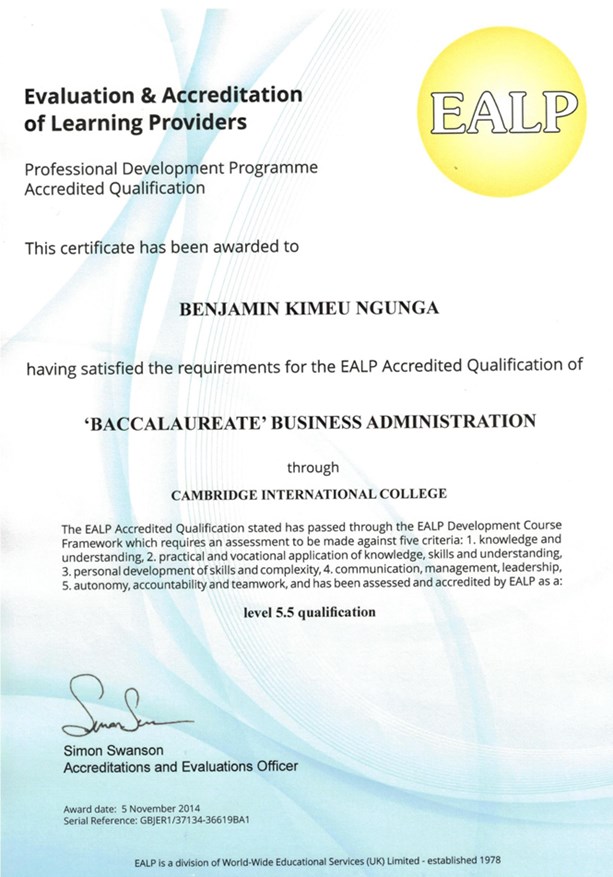 Cambridge International College is recognised worldwide as an accredited, approved British College.  One of the Accrediting Bodies which accredits and endorses CIC and CIC qualifications is Evaluation & Accreditation of Learning Providers (EALP).
On your request to CIC you may be awarded an EALP Certificate for CIC Study successfully completed.  An EALP Certificate will attest that you have undertaken a Professional Development Programme and have satisfied the requirements for the award of an EALP Accredited Qualification.  The Certificate is also confirmation that you have undertaken your study with an institution which meets key criteria including aims and objectives, course quality and delivery, structure and staffing, administration and policies, quality assurance, and quality standards.
To apply for an EALP certification simply complete the Application Form, and send it with the EALP Certificate charge directly to CIC in Britain.  CIC will make the necessary arrangements for the award of the EALP Certificate(s).   Click on "Learn More" below.
Learn more »
Share this: