AFFILIATES
Qatar
04/01/2023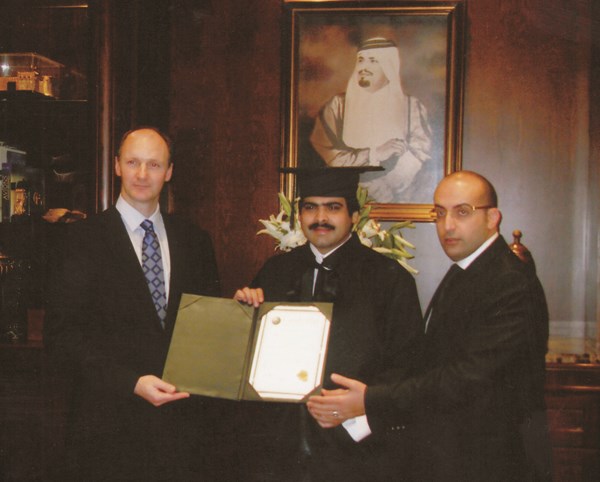 Cambridge International College has been providing professional, high-quality distance-learning to men and women in Qatar, and throughout the Arabic world for decades, and helping them to gain expert skills, knowledge and competence needed for career progression and advancement.
Applicants and Members in Qatar may register directly with CIC by sending their Enrolment Form and Fee payment to the College in Britain (by email, post or through the CIC website).
Applicants, potential Members/students and current CIC Members and Graduates in Qatar are also welcome to contact Spark for Training & Development for assistance, information and advice on enrolling with Cambridge International College.
Spark for Training & Development is the regional Affiliate for Cambridge International College can:
help CIC applicants in Qatar prepare registration documents and fees, and despatch them to CIC;
provide study assistance - including in Arabic language - and organise study plans for CIC Members;
assist in Examination arrangements and Invigilation;
deliver CIC Transcripts and Awards to successful CIC Members and Graduates;
assist, if requested, in providing additional attestation and stamping services;
invite CIC Members to attend an annual Graduation Ceremony.
Spark for Training & Development is a highly professional and experienced institution, providing a high level of service and care, and has been Cambridge International College's Regional Affiliate in Egypt, Saudi Arabia and Qatar since 2003.
Contact details for CIC's Affiliate for Spark for Training for Development:
Dr Albeltagi
email: info@spark-eg.com
telephone: 202 333 81081
cell: +201141111304
Pictured is Prince Al-Thani (centre) receiving his MBA award - achieved after two years of study with CIC.  Also pictured are Mr David Lawson (left, Vice Principal of CIC) and Mr Hussein (right, Manager of CIC's Affiliate SPARK).  Prince Nayf Suhaim Hamad A Al-Thani expressed his satisfaction with the quality of the Programme studied with CIC, his delight at receiving his award, and stated that CIC was a friend to him personally and to Qatar.
We look forward to enrolling you or re-enrolling you with CIC, and to your career success.
Share this: