AFFILIATES
Ghana - Trinity Professional College
11/08/2023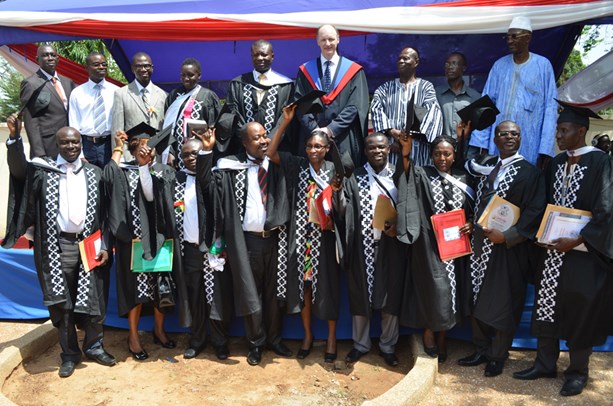 Cambridge International College has been providing professional study, training and education to men and women worldwide, including to Ghana, for over 50 years.
Men and women from Ghana, and men and women of other nationalities who are living or working or studying in Ghana, are able to study with CIC by distance-learning, OR through on-campus study at Trinity Professional College in Accra. 
Not only can Trinity Professional College provide assistance, information and advice to potential applicants and Members (students), but also Trinity Professional College offers past, current and future Members various opportunities for part-time and full-time study, assistance with accommodation, and other help. 
Trinity Professional College (formerly Principals College) has been an Affiliate of Cambridge International College since 2001. Trinity Professional College is authorised to enrol men and women of all ages and experience who are seeking to improve their qualifications and career opportunities, on to CIC Courses.
Trinity Professional College can assist current Members and potential and interested applicants in a number of ways including:-
assisting and advising with enrolment procedures and transferring fees to CIC
providing advice and guidance on how best to study to achieve success
providing teaching and tuition 
providing advice and guidance on sitting examinations and undertaking assessments
arranging graduations
arranging work-placements
and more .....
You may contact Trinity Professional College for advice and assistance at:
physical address:
Aseda Estate, Savana Junction, Community 25, Tema-Ghana
postal address:
Tel: 0548308965
Pictured is a group of Graduates from Trinity Professional College at a previous Graduation ceremony with the Trinity Professional College Director, Mr Roger Felli; in attendance is David Lawson, CIC Director of Studies from the CIC HQ in Britain.
Also:
Cambridge International College is a private, accredited distance-learning College which was founded in 1935, and is legally incorporated and registered in Jersey, Britain. The Government of Jersey, Britain, has officially confirmed in writing to GTEC that Cambridge International College:
- is permitted to offer and grant diplomas and certificates;
- acts and operates lawfully within the bounds of Jersey's domestic legislation;
- is confirmed and acknowledged as being Accredited and meeting quality standards;
- has 'Recognised' status and may offer programs and provide awards worldwide (including in Ghana).
Share this: