AFFILIATES
Dominica
21/06/2023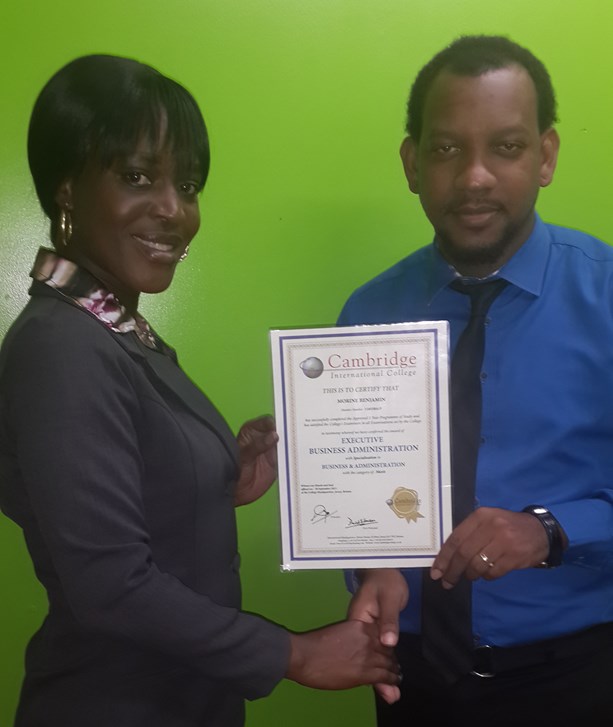 Cambridge International College In Dominica
The Business Training Centre has been an active and professional Affiliate of Cambridge International College in Dominica for over 15 years.  
Applicants, potential Members/students and current CIC Members and Graduates in Dominica are welcome to contact Business Training Centre for assistance, information and advice on enrolling with Cambridge International College for professional CIC Programmes and accredited studies, and also for joint CIC and ILM City & Guilds awards (this applies not only to Dominica, but also to surrounding islands).
Business Training Centre can provide advice and many helpful services including:
helping CIC applicants register with CIC, preparing registration documents and fees, and delivering payments, forms and other items to CIC's headquarters in Britain;
receiving CIC Study Materials and distributing them to enrolled CIC Members;
providing study assistance and lecturer support for enrolled CIC Members;
conducting Examination Supervision/Invigilation;
delivering CIC Transcripts and Awards and Results to successful CIC Members and Graduates
The contact details for CIC's Affiliate in Dominica are:
Marshall Defoe and Lucia Stedman
Business Training Centre Ltd
Independence Street (top)
P.O. Box 2203
Roseau
Dominica
West Indies 
tel:- 01-767-448-0248 
email:- btc@cwdom.dm  and  btcdominica@gmail.com
Pictured: Marshall Defoe of BTC and Morine Benjamin, one of the many hundreds of successful learners who have studied with CIC through BTC, with her Executive Business Administration (EBA) award.
We look forward to enrolling you or re-enrolling you with CIC, and to your career success.
Share this: