AFFILIATES
Deita Investments & Cambridge International College
02/01/2023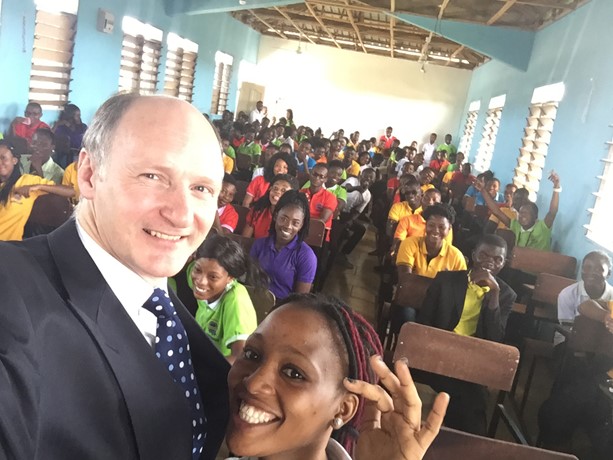 Deita Investments has been associated with Cambridge International College in Ghana for very many years. Deita Investments can assist current Members and potential and interested applicants in a number of ways including:-
- with enrolment procedures and transferring fees to CIC
- providing advice and guidance on how best to study
- providing advice and guidance on sitting examinations and undertaking assessments
- attending regular Graduation Ceremonies (optional to attend)
You may contact:
George Kofi Biney
Deita Investments
1st Floor, Augustina Kumi Memorial Stores - Opposite Crockers Drinking Spot
Oda Road
Agona Swedru
Ghana
Tel: 00 233 41 0248778954
email: deitainvestments@outlook.com
Pictured:
David Lawson of CIC after giving a talk to many of CIC's Members at Deita.
Also:-
Cambridge International College is a private, accredited distance-learning College which was founded in 1935, and is legally incorporated and registered in Jersey, Britain. The Government of Jersey, Britain, has officially confirmed in writing to GTEC that Cambridge International College:
- is permitted to offer and grant diplomas and certificates;
- acts and operates lawfully within the bounds of Jersey's domestic legislation;
- is confirmed and acknowledged as being Accredited and meeting quality standards;
- has 'Recognised' status and may offer programs and provide awards worldwide (including in Ghana).
Share this: