NEWS, AFFILIATES, COMPETITIONS
Ghana - Supreme International
01/01/2016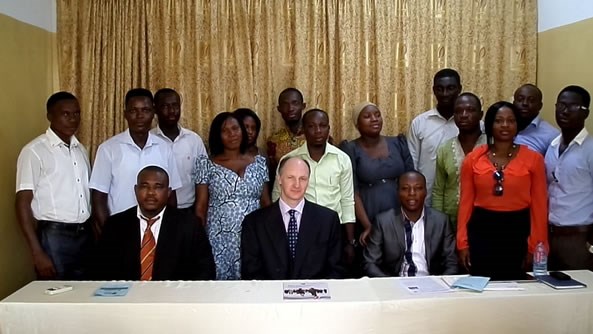 Cambridge International College has been providing professional study, training and education to men and women worldwide, including to Ghana, for over 40 years.
Men and women from Ghana, and men and women of other nationalities who are living or working or studying in Ghana, are able to study with CIC by distance-learning.  One local institution in Ghana which can provide assistance, information and advice to potential applicants and Members (students) is Supreme International.  Supreme International has been associated with Cambridge International College in Ghana for several years, and may facilitate enrolments for CIC Courses, and is approved to help market CIC Courses in Ghana to men and women of all ages and experience who are seeking to improve their qualifications and career opportunities.
Supreme International can assist current Members and potential and interested applicants in a number of ways including:-
assisting and advising with enrolment procedures and transferring fees to CIC
providing advice and guidance on how best to study to achieve success
providing advice and guidance on sitting examinations and undertaking assessments
You may contact Supreme International for advice and assistance at:
physical address:
11A Adjetey Loop, KJSS Plaza, Adenta/Frafraha, Off Adenta-Dodowa Road (Opposite Fidelity Bank) Adenta, Accra
postal address:
P. O. Box AF 2878, Adenta, Accra    
Tel: +233 (0) 245 009 627  /  +233 (0) 20 751 8781
Pictured is a group of applicants and CIC Members who attended a talk on Career Development and on Examination Techniques.
Supreme International is a registered Ghanaian business and is incorporated by the Registrar of Companies, Ghana. 
Supreme International operates in accordance with an official agreement and acts to help market CIC in Ghana, and to facilitate enrolments, but does not run CIC courses.
Share this: