AFFILIATES
Cambridge International College and Iraq - Tuscany Management Consulting
15/10/2018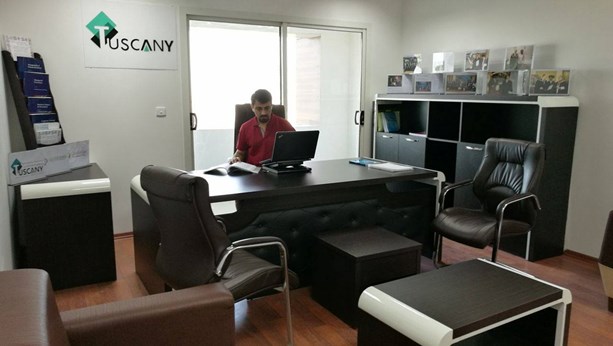 CAMBRIDGE INTERNATIONAL COLLEGE IN IRAQ
We are pleased to confirm that Tuscany Management Consulting, under the direction of its Managing Director Mr Abbas Ferhad (pictured), is approved to market Cambridge International College's Programs and to facilitate enrolments in association with SPARK for Training and Development in Iraq (CIC reference: AF1028-Iraq-TMC).
Applicants, potential Members/students and current CIC Members and Graduates in Iraq are welcome to contact Tuscany Management Consulting for assistance and information, and for advice on enrolling with Cambridge International College in Iraq.
Tuscany Management Consulting (in association with Spark for Training & Development) can:
help applicants in Iraq prepare registration documents and fees, and despatch them to CIC by courier or other methods;
provide study assistance - including in Arabic language - and organise study plans for enrolled CIC Members;
act as your local point of contact;
give you advice and providing you with literature about the College and the College Programs;
assist in Examination arrangements and invigilation/supervision of examinations/assessments;
deliver CIC Transcripts and Awards to successful CIC Members and Graduates;
assist, if requested, in providing additional attestation and stamping services;
invite CIC Members to attend an annual Graduation Ceremony.
Contact details for Tuscany Management Consulting:
address: 
Mr. Abbas Aziz, Managing Director
Tuscany Management Consulting
Ashty - Ainkawa
Erbil, Iraq
Baghdad, Al-Jadriya
The intersection of the University of Baghdad, Adjacent to the Philippine Embassy
mobile: 00964(0)7503191999  and  07727450863 
email :a.aziz@tuscany-iq.com  and  info@tuscany-iq.com  and  info@spark-eg.com  
www.tuscany-iq.com
We look forward to enrolling you or re-enrolling you with CIC, and to your career success.
Share this: