Diploma on
Project Management
A practical, straightforward Program teaching the principles and techniques of project management from a project's start to completion, ideal for anyone wishing to learn how to manage projects and who needs to use and implement project management skills, methods and tools.
Project management skills can be of enormous value to many different types of managers, businessmen, administrators, executives and entrepreneurs; most will not be trained project managers but will at some time need to manage or oversee at least one project and so will need the skills essential for effective project management.  It is not only large industrial projects that need careful organisation, planning and control; projects can be as diverse as conducting market research, arranging an event, restructuring a company, installing a computer system, overseeing construction of a building, and more.  Organisations and their staff/managers who train in project management can benefit enormously from the project management ideas and methods taught in this Program.
Summary of major topics
What is included
Related courses
Study & Career development
Major Topics Covered in this Diploma Program include:
Project management, the people involved, project objectives; the time/cost/quality relationship.
Project managers, skills, aptitudes and personal qualities and traits. 
Customer project specifications; the project scope and the use of checklists.
Project design, production and development elements; using contractors; project design checklists.
Project team management and organisation: matrix, functional and hybrid structures.
Organising the project team, providing support, ensuring cooperation, communication.
Analysing and planning project tasks, work breakdown, designing work code systems; big projects.
Project costs: fixed, variable, direct and indirect costs.
Accuracy and estimation of costs; the costing format, profit vulnerability.  
Project planning; bar charts, critical path networks, diagrams, milestones, resource constraints, timescales.
Resource scheduling, computer systems and network analysis.
Monitoring projects; preparing reports, assessing and managing risks.  
Project implementation, authority for moving ahead.
Project design standards and procedures, control schedules, actually getting started.
Preparing, planning and producing work instructions.
Specifying requirements, purchasing and supplier selection.
Ordering and expiditing, order documentation, shipping, quality control.
Cost management and budgets; materials, equipment and services.
Project performance analysis, profitability matters.
Changes during projects, agreeing and authorizing changes, design freeze, emergency changes.
Managing progress, schedule updates, control systems, corrections.
Finishing projects and the official closure of project work.
Your CIC Fee includes:-
Your enrolment/registration with Cambridge International College, and your own high-quality, professionally produced and illustrated comprehensive International CIC Core Study Publication.
A detailed, professional 'Study & Training Guide' with full instructions on how to study to achieve success and gain top results.  The Guide includes detailed advice on how to answer Tests and Examinations.
Training Tests (which can be used as 'Past Papers/Questions') and Recommended Answers for them.
The Final Examination sat under Invigilation/Supervision in your own area - full details, guidance and explanation of how your Examination will be arranged and how Invigilation is conducted will be provided when you register.  Note, CIC arranges Examinations in over a hundred countries worldwide for thousands of Members every year; it is a flexible, straightforward process and will be arranged when YOU are ready to write your Examination.   The prestigious Cambridge International College Diploma on successful completion of your Study & Training and on passing the Final Examination.
Your personal page on CIC's Member Services website with access to results, despatch details, advice and guidance, and more: www.cambridgeinternationalcollege.co.uk
Regular information and news including: Newsletters with details of special offers and new Programs and much more; and Competition Forms; by email and post.
Everything needed for your Study & Training success is included in the CIC Fee.
Additionally:
Further Study and Training Advice, and Assistance is available before, during and after CIC Study & Training; Members may ask CIC's team of experienced Consultants for advice on further study and Programmes to improve career prospects and advancement. 
CIC's experienced and helpful staff can assist with numerous special requests, such as reference/recommendation letters and transcripts, and more, by post and email.
This Program is perfect for those aiming to become project managers, those looking for project management careers and those who are already involved in managing projects of any type; but the Program is also of great assistance to employees, managers and personnel of all kinds as project management skills 'translate' in to all types of everyday and specialist work in all types of organisations. This is essential training for career success in this respected field.
Related, wider and more advanced studies are offered by CIC for those who need or wish to pursue project management and administration to higher levels or to gain further knowledge, skills and understanding.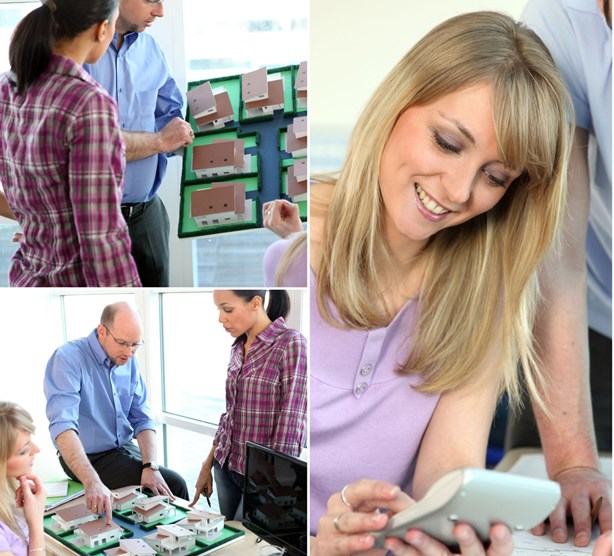 Sign up to this course
Payment Options:
Duration & Assessments
The Study Period is one year (12 months) but this is flexible; the Diploma can be completed in a shorter period, or you can take longer if necessary.
READ MORE »
To gain your Diploma you need to sit and pass an Examination/Assessment.  Full and clear details about this are provided to you, including in your Study & Training Guide, after you have enrolled.  The clear information explains when, where and how your Examination/Assessment will be arranged - it is a simple and straightforward process, which hundreds of thousands of other Members have successfully gone through.  If you study well, and follow the advice in the CIC Study & Training Guide, then you should be able to achieve high marks and good grades, and obtain your prestigious International Diploma!
(See the College Prospectus, or the "Frequently Asked Questions" section on the "Contact Us" page of this website, if you would like more information.)
Result
An international accredited qualification for professional development and career success showing you have substantial skills, competence and knowledge.